About Lee Strobel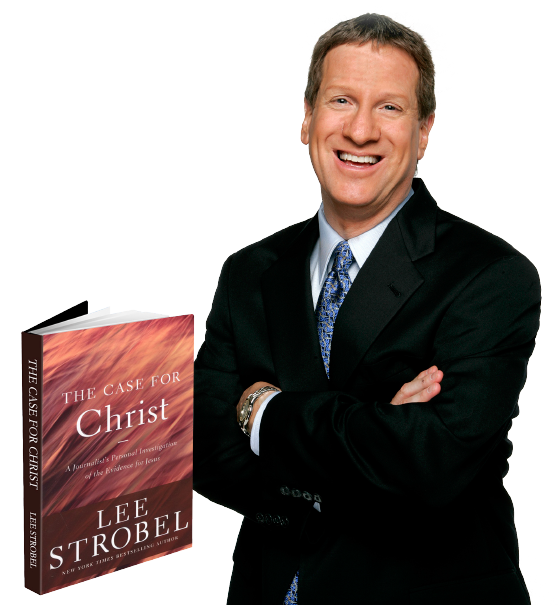 Lee Strobel, the former award-winning legal editor of The Chicago Tribune, is a best-selling author of more than 20 books, including his classic, The Case for Christ, which is a perennial favorite that details his conversion to Christianity. The book has been released as a major motion picture, depicting Strobel's journey from atheism to faith, and is now in theaters.
His most recent book, The Case for Grace, won the 2016 Nonfiction Book of the Year from the EPCA. For the last 25 years, his life's work has been to share the evidence that supports the truth and claims of Christianity and to equip believers to share their faith with the people they know and love.
As part of his speaking ministry, Strobel travels across the country sharing his testimony, encouraging believers and challenging skeptics. He regularly speaks at conferences, commencements, fundraisers and other major events. Strobel has been a featured guest on national networks including ABC, Fox, Discovery, PBS, and CNN.
Strobel is currently a teaching pastor at Woodlands Church in The Woodlands, Texas, where he speaks multiple times each year. He recently joined the faculty at Houston Baptist University as a professor of Christian thought.
The Case for Christ - The Movie
A hard-driving journalist, Lee Strobel was exactly where he expected to be at work: on top. His award-winning investigative reporting recently earned him a promotion to legal editor at the Chicago Tribune. But things weren't going nearly as well at home where his wife Leslie's newfound faith in Christ went against everything Lee believed — or didn't believe — as an avowed atheist.
Utilizing his journalistic and legal training, Lee begins a quest to debunk the claims of Christianity in order to save his crumbling marriage. Chasing down the biggest story of his career, Lee comes face-to-face with unexpected results that could change everything he knows to be true.
Based on Lee Strobel's award-winning bestselling book and starring Mike Vogel, Erika Christensen, Faye Dunaway, and Robert Forster, The Case for Christ was in theaters this spring.