Typically, churches partner with KiDs Beach Club® so they can go outside their walls and into their communities, specifically to reach kids with the message of Jesus Christ in their public schools in an effort to connect them back to their church. However, we recently learned it doesn't always work out that way.
Christ Church in Irving, Texas, which has sponsored a Beach Clubs at Farine Elementary School since the 2013-14 school year, found out a family picked its congregation because it partners with KiDs Beach Club®.
When Leslie Jaramillo and her family moved from Dallas to Irving, they took on the task of finding a new church home. She knew what they wanted denominationally but had another requirement – that the church must be sponsoring a Beach Club.
"When I had my list of churches, I saw that Christ Church had a Beach Club and I thought, 'I know that they believe what I believe, in making Jesus your forever friend and that Jesus is the only way for salvation,'" Jaramillo said. "So, when I saw that Christ Church had a Beach Club, I was pretty much set on that church. Then once we met the people, I knew we couldn't walk away."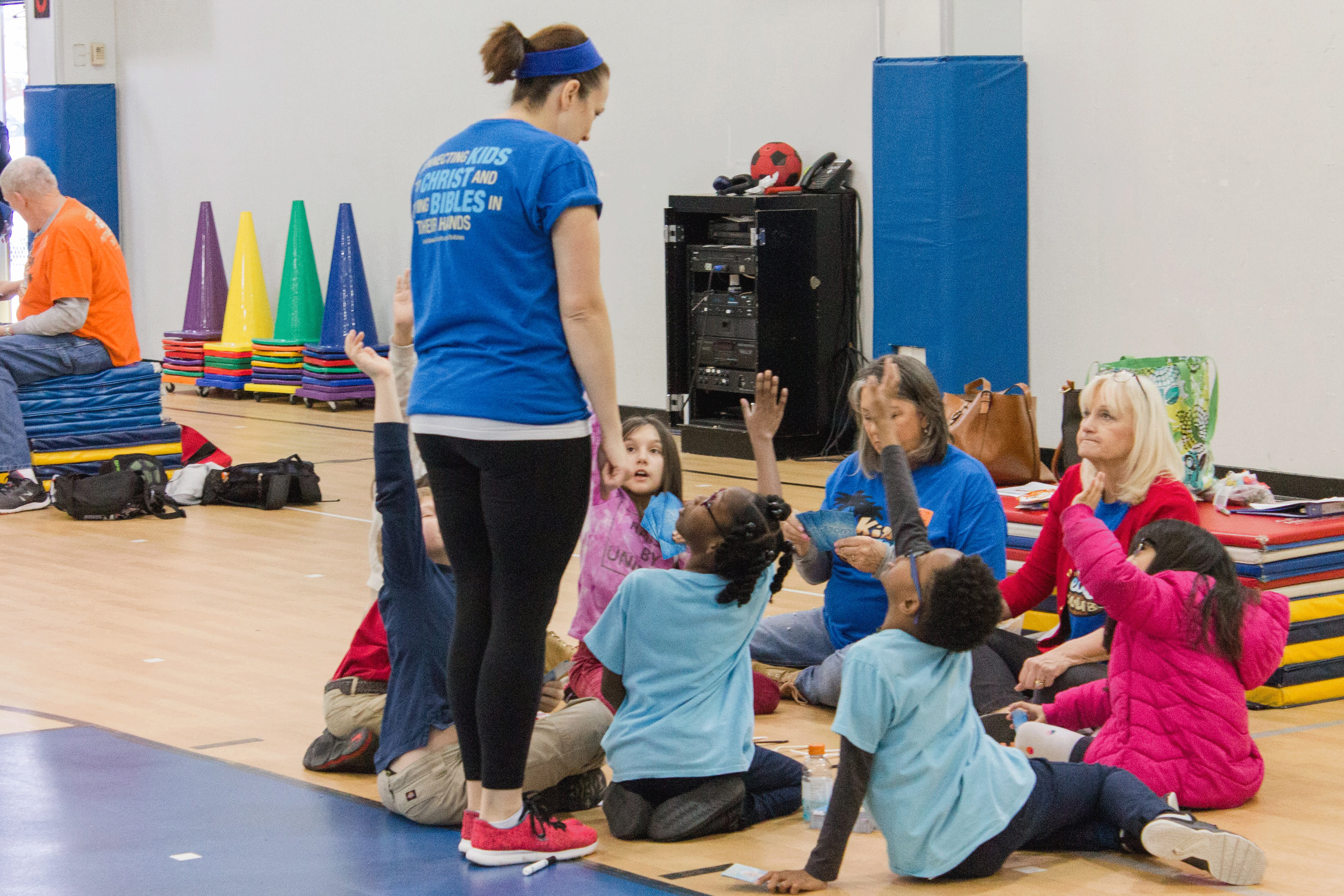 Jaramillo was a volunteer with KiDs Beach Club® through her church in Dallas for four years before she moved to Irving. Teaching in Beach Club is a huge part of her life. Her oldest son, who is now 7-years-old, is a club member as well.
"I tell him that he has been in Beach Club his entire life. I was pregnant with him and teaching in a Beach Club," Jaramillo jokes.
She is so passionate about KiDs Beach Club®.
"I think having access to kids in their school is such a unique opportunity," Jaramillo said. "KiDs Beach Club® meets kids where they are and reach kids that otherwise wouldn't be reached. There are parents that would never consider putting their kids into a church program, but since it is so easy, they do."
Megan Peacock, one of the club leaders at Farine Elementary talks about why KiDs Beach Club® is so important to Christ Church and why it drew Jaramillo to ultimately choosing it as her family's church home.
"It is important to me because our church is very passionate about being involved in our community and building relationships with our schools in our community," Peacock said. "It is just a phenomenal treasure that we get to go into public schools and talk about Jesus. So, we would be foolish to pass that opportunity up."
For Christ Church, KiDs Beach Club® has been a catalyst in the community.
"It has really opened our eyes to the community, helping our church look more like our community culturally and appearance wise. So, we have seen the fruits of our investments at KiDs Beach Club® pour over into our Sunday morning programs by bringing families from Beach Club into our building.
"We have such an impact and it is amazing that Leslie chose our church because of Beach Club. She is a storyteller here and she is using her gift and passion. Her family is so highly involved, and I am not surprised at all that this is how she chose her church."
To find out which schools have a Beach Club, you can visit KiDsBeachClub.org/Find-A-Club. There you can find out which church partners with us to operate that Beach Club.
Published on Mar 12 @ 2:52 PM CDT