In August 2015, Sarah Hensley was attending a back-to-school night with her then third- and fourth-graders at Peaks Mill Elementary in Frankfort, Ky., when they noticed a KiDs Beach Club® information table. At that table, she recognized the pastor of Peaks Mill Christian Church, who had performed her wedding ceremony the year before.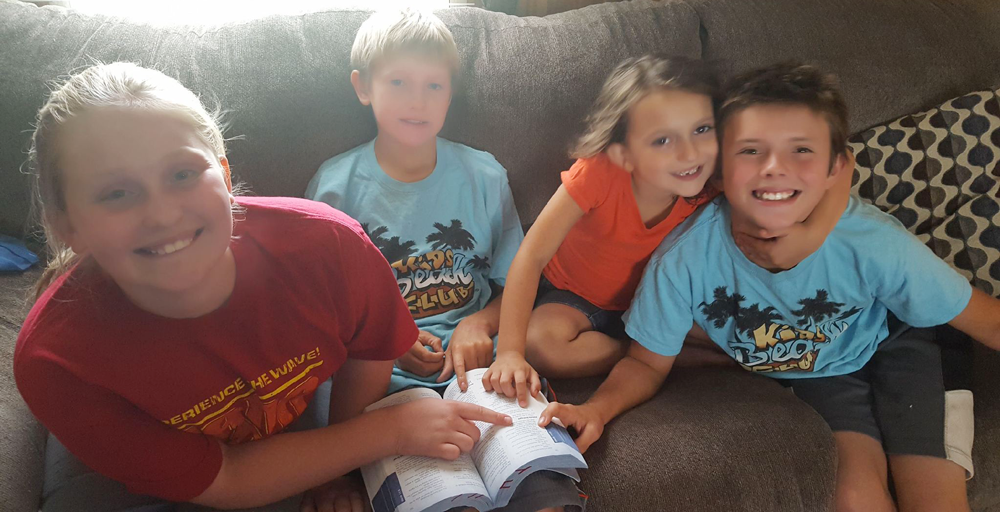 Peaks Mill Christian turned out to be a KBC partnering church, and as the pastor talked about Beach Club, the Hensleys became interested in what they were hearing. At the time, they did not have a church home, so they were excited about the kids being able to attend Beach Club and hear God's word there.
Hensley enthusiastically told a KiDs Beach Club staff member recently about the way her kids would come home from Beach Club each week and share what they had learned. This continued throughout the year; then, as the school year came to a close, one of the Beach Club leaders invited them to the church's Vacation Bible School.
The Hensleys responded to this outreach, and the kids attended VBS throughout the week. Then, Hensley and her husband joined them for the closing-night ceremony. Hensley recalled that, during dinner, her son's VBS teacher came over to speak to them and asked why the family didn't attend church there.
Hensley said, "She told us that the kids were hungry for the word of God."
It was at that point that they made the decision to get their blended family into church. A week and a half later, the Hensleys attended a service at Peaks Mill Christian – and they've been going back ever since.
As a result, Hensley, who received Christ and was baptized as a youth, has seen the rest of her family join her during the past year. She teared up as she discussed it, explaining that her husband and three eldest children – Dustin (12), Tyler (10) and Montana (10) – were baptized in August 2016, while her youngest, Emily (6), was baptized this spring.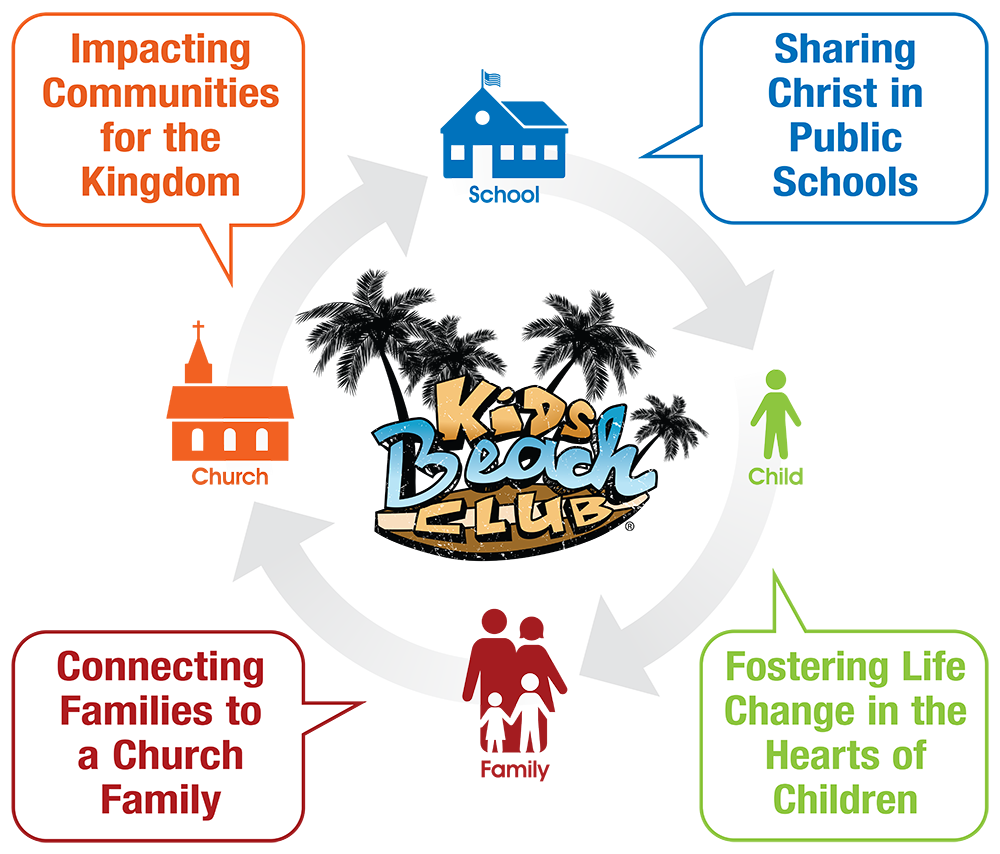 Moreover, Hensley is now a Beach Club volunteer herself, serving with her church in her children's school. She just attended the Leadership Luau in Frankfort and is preparing to begin her second year with Beach Club.
This family's journey exemplifies the impact that KiDs Beach Club® strives to make in its communities. By partnering with churches, KiDs Beach Club® is able to share Christ with children directly in their public school. This, in and of itself, is an awesome opportunity. However, the larger goal is to be able to reach these children's families, ultimately connecting them to Christ by attending a partnering church, just as Peaks Mill Christian Church did with the Hensley family.
If you would like to become a volunteer with KiDs Beach Club® and help make an impact in the lives of children and their families, go to kidsbeachclub.org/volunteering for more information.
Published on Jul 26 @ 5:00 PM CDT