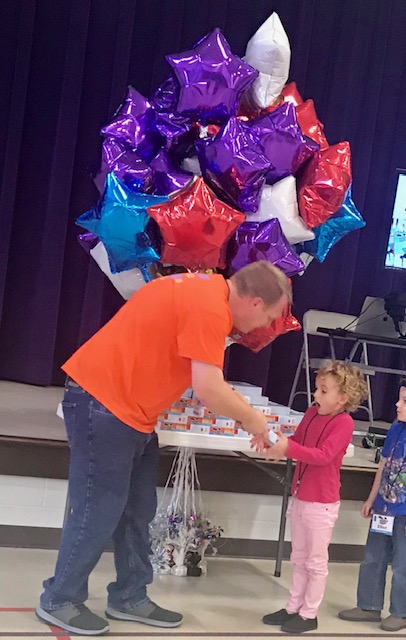 The little girl in this picture is Whitley. She is being raised by her grandmother. When she came into Beach Club on Great Treasure Day at Buckley-Carpenter Elementary School in Somerville, Tenn., she was in awe of the table filled with Bibles.
She told Ellen, a volunteer in the club, that she really hoped she would "win" one of those special books.
Later, she was so excited to receive her own KBC Explorer's Study Bible!
That evening, her grandmother messaged Jason Almond, the church coordinator for FBC Somerville, who partners with KiDs Beach Club to operate the club, to say, "Whitley keeps talking about how she won her very own Bible at KBC."
When he sent the photo to KiDs Beach Club, Jason wrote, "This little girl in particular is close to making a decision for Christ. Having her own copy of the Word will certainly be another thing that brings her one step closer to that decision.
"I'm so excited for what the Lord is doing!"
Published on Oct 15 @ 10:21 AM CDT