Great Treasure Day Returns This Fall!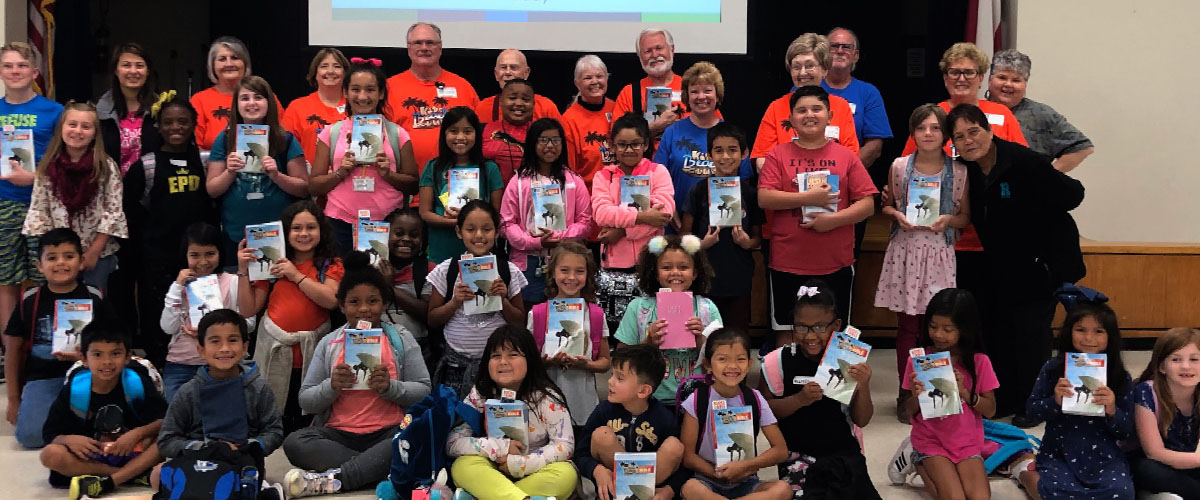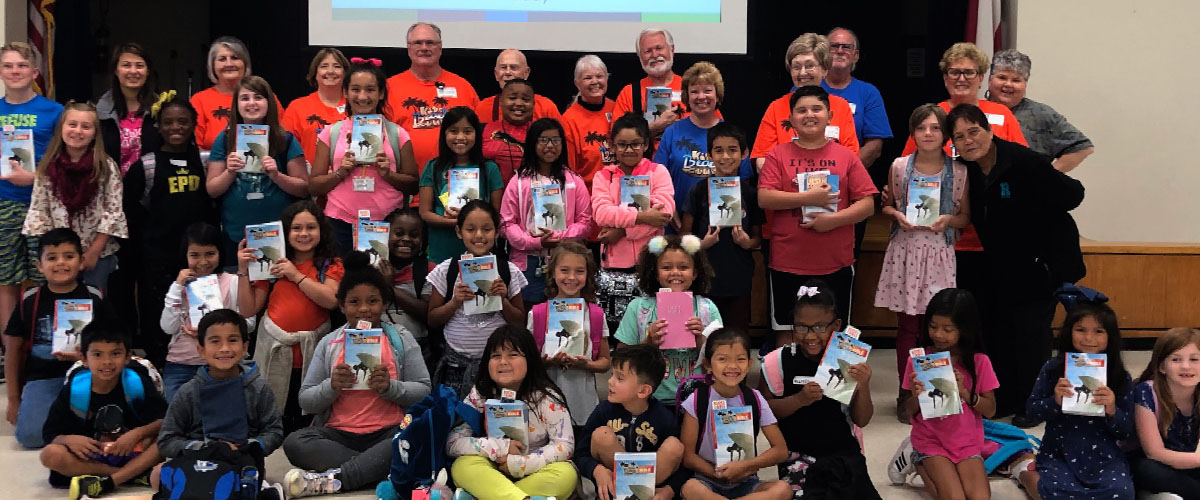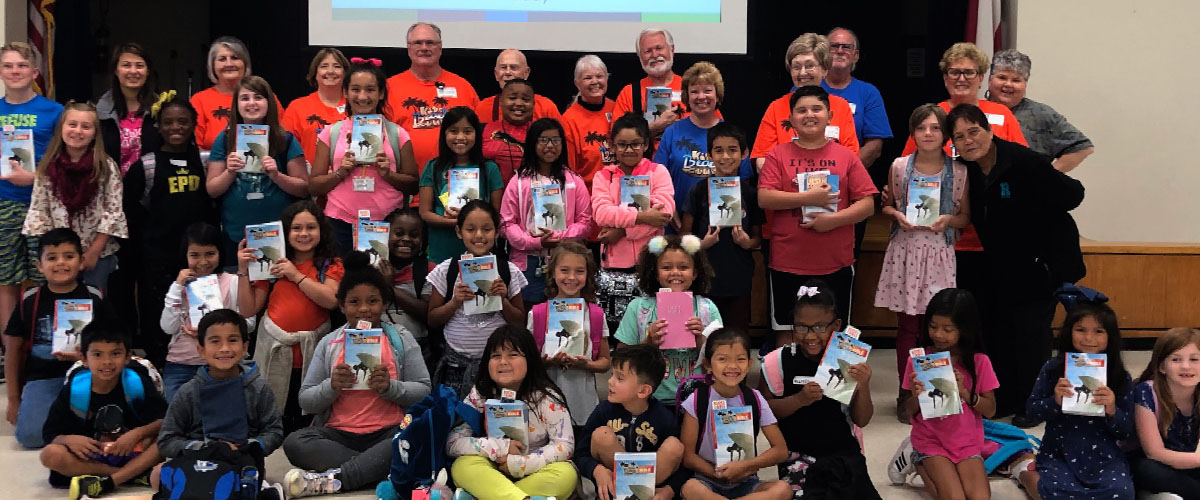 One of the highlights of every KiDs Beach Club® year is the day beach clubbers receive their new Bibles. We call this Great Treasure Day, and it's a BIG deal! Volunteers create a party atmosphere, remind the kids about the importance of the Bible and what it means, then call up the kids one at a time to receive their Bibles. Some clubs even go as far as wrapping the Bibles as presents, so that the kids can unwrap them as if they're birthday or Christmas presents.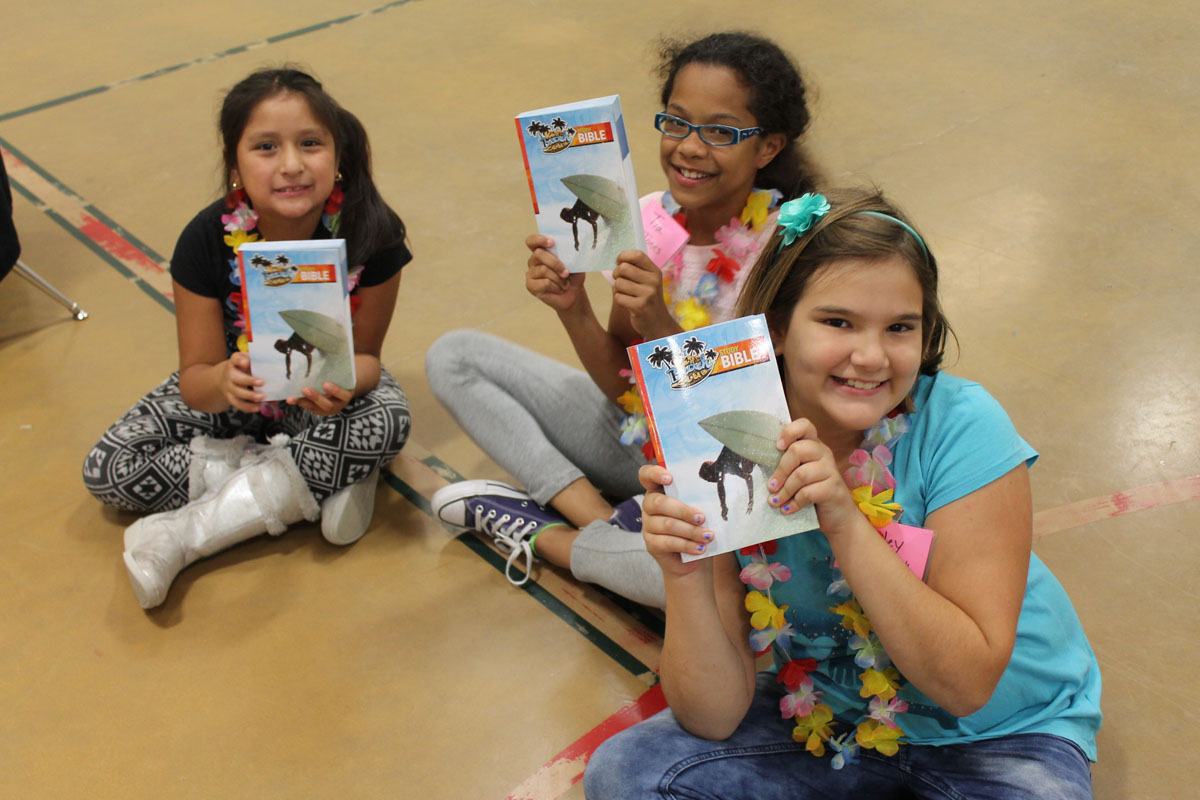 You see, EVERY kid in EVERY club receives their very own Bible to take home, read, and keep as their own. But kids don't receive their Bibles on the first day of club. Former KBC Employee Michelle Gregory describes it this way. "All year long you're talking about the power of God's Word and the treasure that it is and building up that honor and enthusiasm. It's so sweet to watch them get so pumped in a public school about God's Word. They are holding the greatest treasure in the world."
The reactions are different for different kids. Some do a little dance. Some smile happily. Some clutch their new Bible as their greatest possession. Some can't even believe that they now have a brand new book they can call their very own, much less one that holds the greatest treasure we can give them. And that's why the KBC staff enjoys attending Great Treasure Days as well. It's an opportunity to see the fruits of our labors on the kids' smiling faces. But words cannot do this day justice. You'll need to watch the this video from our "An Evening with the STARS" 2021 annual fundraising event to see the pure joy kids can find from receiving their very own Bible.
Published on Aug 30 @ 1:38 PM CDT