Hurricane Harvey hit the coast of Texas last month affecting thousands of people as one of the most catastrophic storms the United States has ever seen. Harvey seemed to park over the Houston area with near record setting rainfall in the Lone Star state and also in Louisiana. Thousands of people were affected by a loss of power, damage to their property or the complete loss of their homes.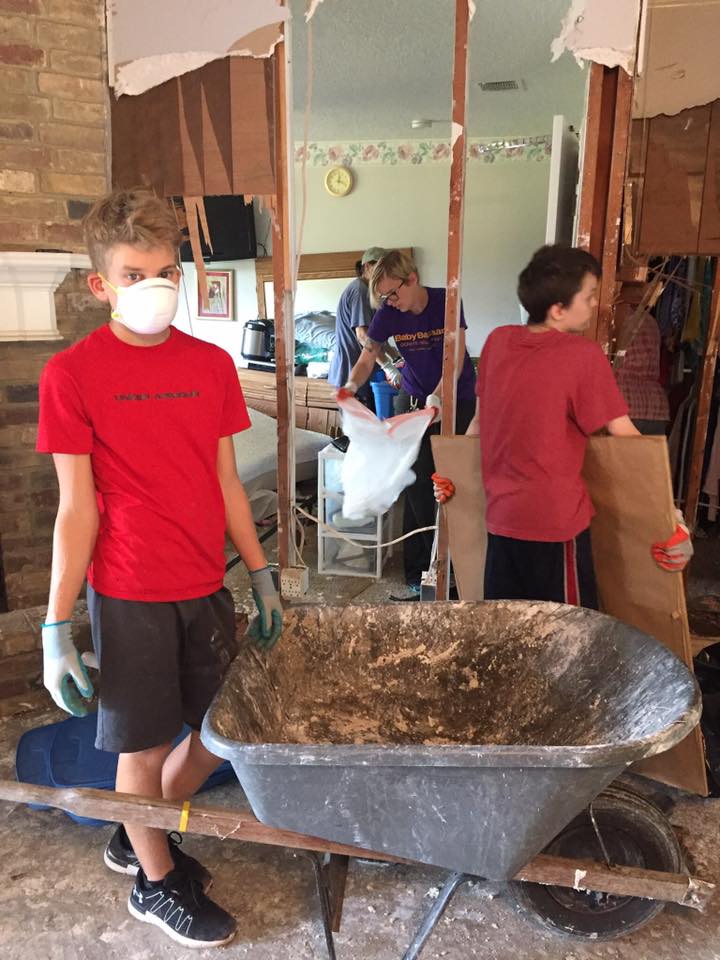 Hurricane Harvey affected the children and families of eight Beach Clubs around Houston. Specifically, in the cities of Alvin, Mont Belvieu, Highlands and Baytown.
On the night of North Texas Giving Day earlier this month, Jack Terrell, the founder and president of KiDs Beach Club®, joined radio host Chris Krok on his nightly call-in show on WBAP in Dallas. They talked with Andrew McDaniel, a pastor at Memorial Baptist Church, which sponsor a Beach Club at Stephen F. Austin Elementary School in Baytown, which is located about 30 minutes east of Houston.
McDaniel shared how more than 5,000 homes were flooded by as little as three inches to as much as several feet of water in the city of Baytown alone. Most of the affected homes are located in the school district where Memorial Baptist sponsors a Beach Club.
"The biggest request people have is 'Where do I go from here?'" McDaniel said.
The parents of many children who attend the Beach Club at Stephen F. Austin Elementary have called McDaniel or the church for help. The church endured little damage and became a shelter in the days following the flooding. McDaniel and his congregation performed boat rescues throughout the community. He said these people, roughly 80 percent, do not have flood insurance and are in great need of assistance.
Memorial Baptist stepped up and as of mid-September, had helped 61 families. The greatest need in Baytown is drywall and the church has helped these families tear out the bad and install the new.
For families who have experienced a total loss, they lost items that can never be replaced. Gone, too, are items of sentimental value and, for families with kids who attend a Beach Club, they more than likely lost their child's Explorer's Study Bible.
McDaniel and Memorial Baptist are hosting a special party for all the families they have been able to help at the end of September.
"It's a time to be able talk to those kids about KBC, because our schools have been delayed in opening up so we haven't been in the schools yet this school year," McDaniel said.
The KiDs Beach Club® corporate staff was invited to attend the event to help promote Beach Club and hand out Bibles. All of the area children will be invited to attend Beach Club and several cases of Bibles will be handed out to elementary aged children. Whether they lost theirs in the flooding or have never attended a club, KiDs Beach Club® is ready to give kids hope.
Thank you for your continued support of the Bibles for Beach Club program as well as your donations earlier this month on North Texas Giving Day, which will help fund the extra Bibles going to children affected by Hurricane Harvey.
Published on Sep 25 @ 8:59 PM CDT