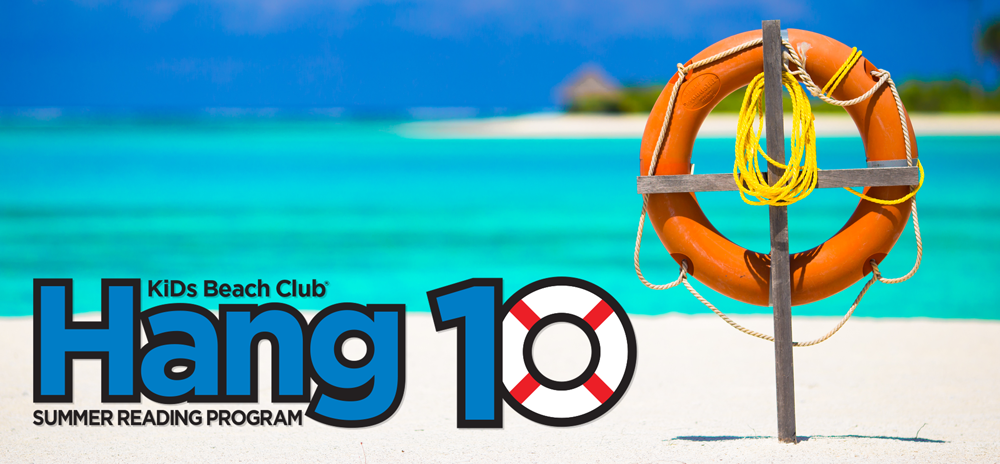 When you first opened the Hang 10 Summer Reading Program this year, you might have noticed the new Hang 10 logo! This logo incorporates a life-preserver as the zero in the number 10. The idea was inspired by Dallas radio talk-show host Chris Krok during a speech he delivered at the 2016 Bibles for Beach Club Benefit Dinner. About kids who don't attend Beach Club or don't already attend church, he said: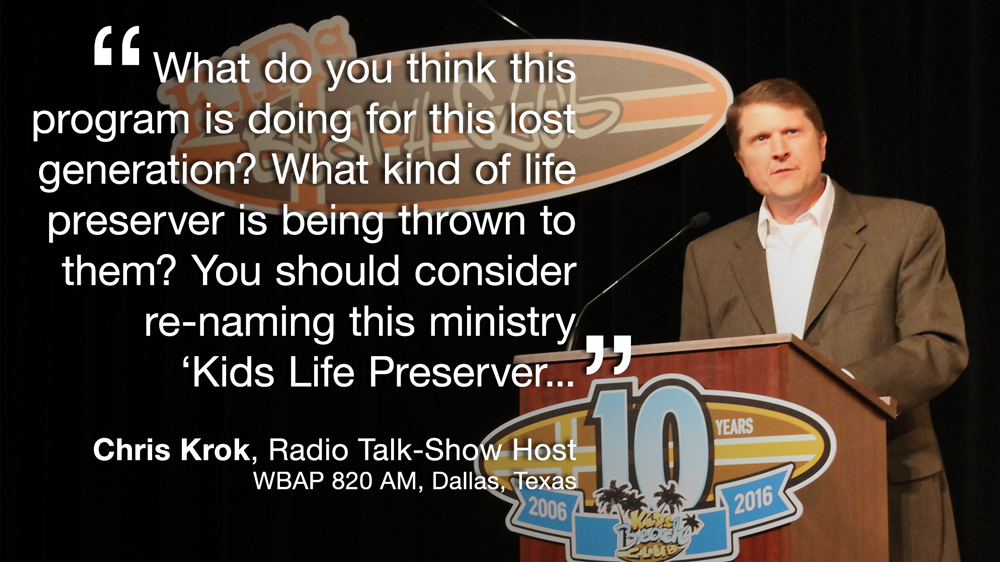 "These kids are not getting the truth at home. They're not seeing God or Christ in their homes. (KiDs Beach Club®) is your one shot. This is your chance to do something for them to bust the mold. What do you think this program is doing for this lost generation? What kind of life preserver is being thrown to them? You should consider re-naming this ministry 'Kids Life Preserver' or 'Kids Life Saver.'"
While we have not changed the name of our ministry, we have taken hold of this this idea, believing that if we can "save" a child, we can save his or her heart, which will then have a positive change in our schools and communities, and most importantly, for God's Kingdom. That is a theme we'll be sharing at the upcoming Southern Baptist Convention Annual Meeting next month in Dallas as we strive to help even more churches go outside their walls to share the gospel and have an impact in their communities.
The new logo will also appear on the weekly Hang 10 pages given to students in Beach Club during the school year to take home to study with their families.
Published on May 24 @ 10:09 AM CDT