Think about your Bible. What does the cover look like? Is the print inside large or small? Are there notes and highlighting that you have added?
Now, imagine not being able to see your Bible. You can feel the texture of the cover. You can turn the pages. However, you cannot see the scriptures it contains. Does this make your Bible any less important?
A recent experience by Kerri Nelson assures us that it does not. Nelson, a KBC club relations specialist, recently made a routine visit to a club at Austin Elementary in Grand Prairie. As staff members often do when making these visits, Nelson sat with the kids. In doing so, she met a girl named Ydie and assisted her with the day's activities.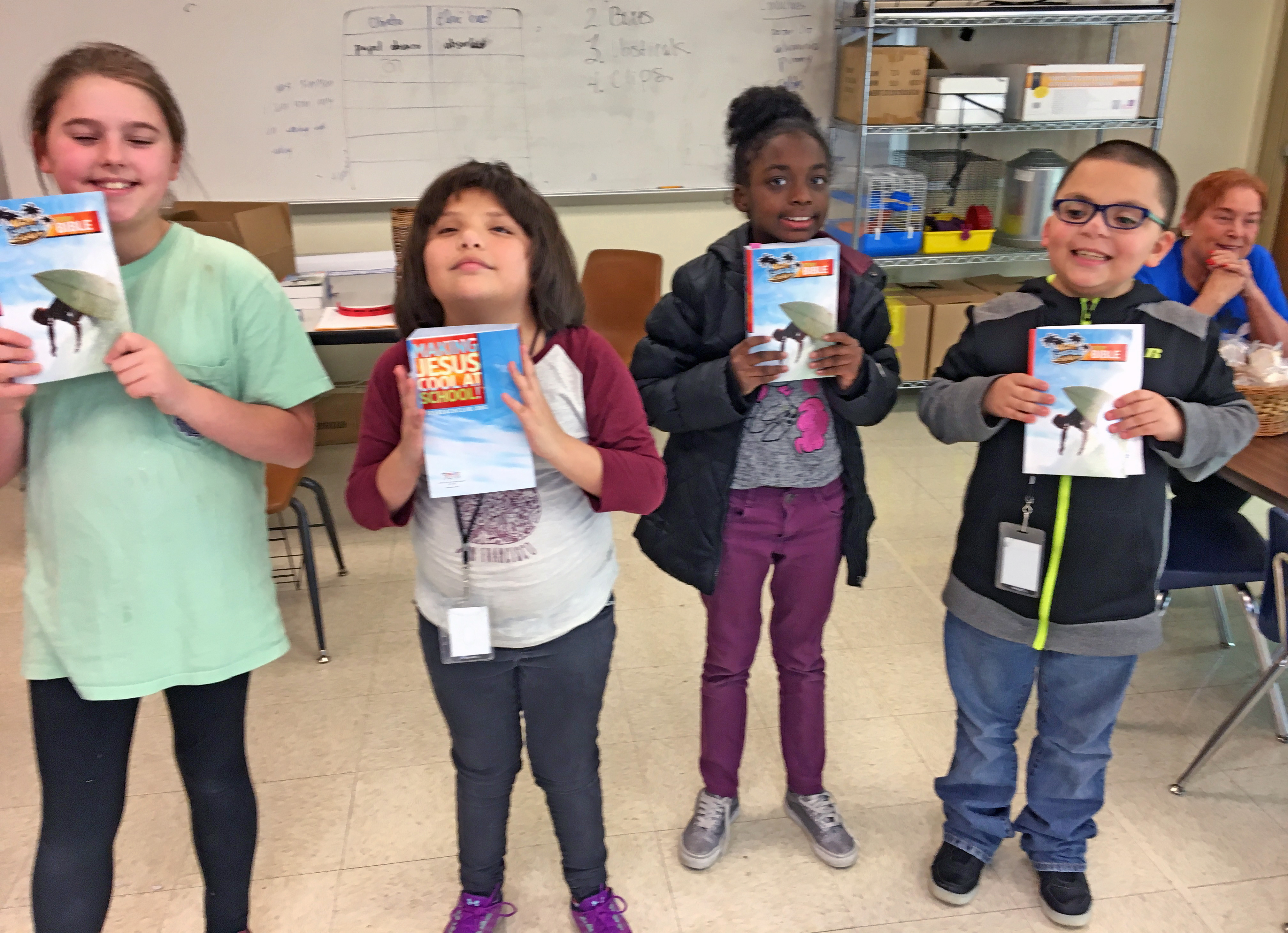 While learning the memory link, Ydie opened her KBC Study Bible and began turning pages. This may sound unremarkable; however, Ydie is blind. So, Nelson offered to help Ydie locate the scripture. Ydie accepted and explained that she also wanted to highlight it.
"I put her hands where the verse was and told her which direction to go until it was highlighted, Nelson said. "She just knew that highlighting was good to do for important things."
The partnering church for the Austin Elementary Beach Club is St. Andrew's Episcopal Church in Grand Prairie, Texas. According to Father Andy Powell, the church pastor and Beach Club leader, Ydie "received her new Bible on Great Treasure Day, and she was very happy to have received it. She brought it with her every week thereafter."
Despite her inability to physically see, Ydie understands the importance of God's word and desires to interact with it. Ydie is able to do this because of donors like you who make it possible to provide each child their own KBC Study Bible at no cost to our church partners.
In Matthew 11:3-5, John the Baptist sent two men to ask Jesus if He was indeed the Messiah. Jesus replied, "Go and tell John the things which you hear and see: The blind see and the lame walk; the lepers are cleansed and the deaf hear; the dead are raised up and the poor have the gospel preached to them."
Jesus came to make the blind see. The reality is that we are all spiritually blind, but God gave us His word so that we can see. Our goal is to put a KBC Study Bible into every child's hands so that they can experience this gift. Your generous donations have so far helped us give Bibles to more than 55,000 kids, and we look forward to providing many more Bibles in the years to come.
The next time you pick up your Bible, take a moment to thank God for giving you the ability to see – spiritually as well as physically.
Published on Jun 20 @ 1:27 PM CDT