When Sally Hofmann spoke at the Bibles for Beach Club Benefit Dinner and Auction last month, she delivered what many deemed to be the quote of the night.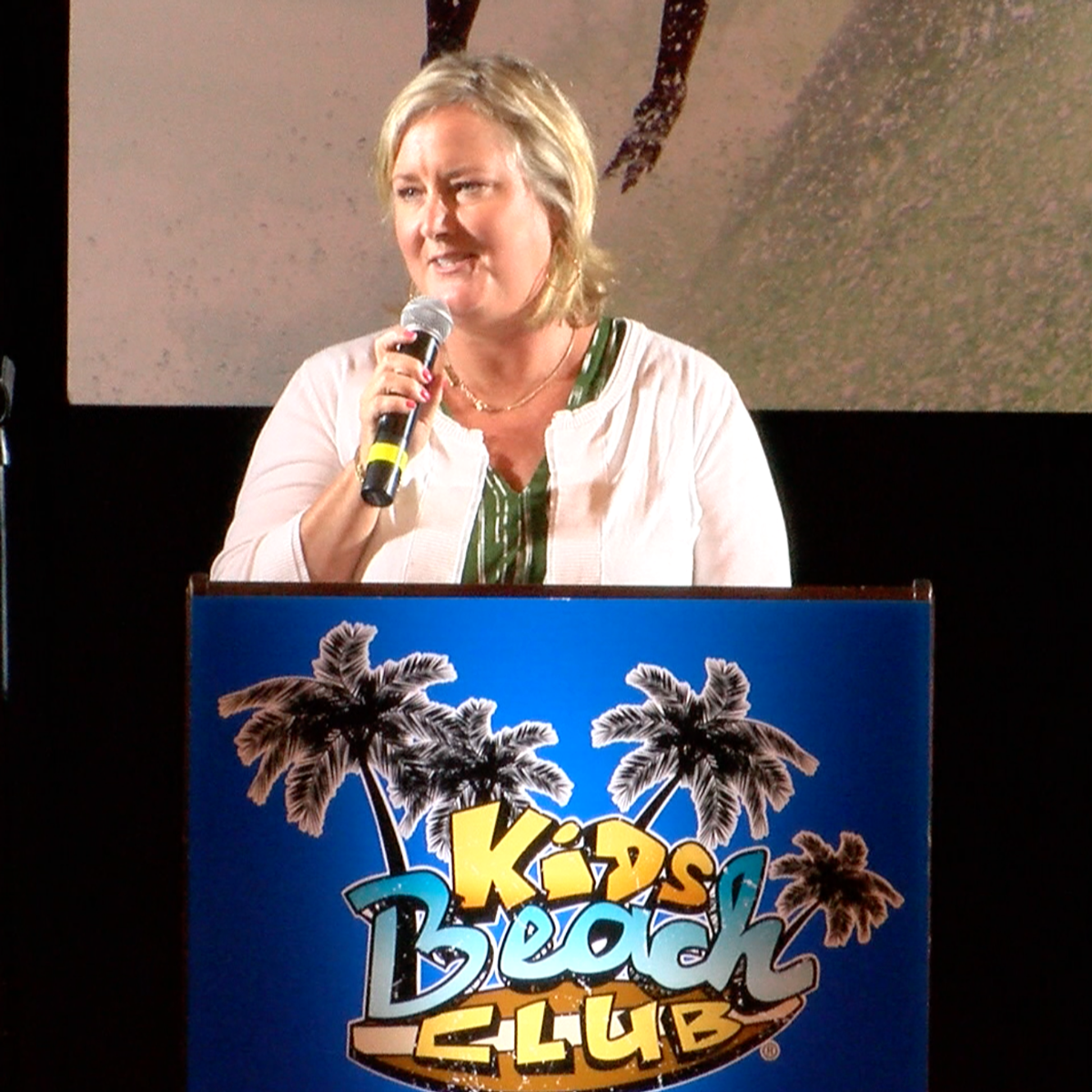 "I cannot wait to travel back to Nashville and tell them we are auctioning off helicopter hog rides to raise money for Bibles!" she said, referring to one of the hunting packages auctioned off earlier in the evening.
Hofmann is the senior vice president of sales and marketing with HarperCollins Publishing, which publishes the KiDs Beach Club® Explorer's Study Bible under their Thomas Nelson division. The company has produced Bibles for nearly 220 years, a heritage in which they take pride and still consider to be the heart of the company.
"We obviously consider publishing Bibles a sacred trust, and it's the center of everything that we do," said Hofmann, who previously headed up the Bible publishing group.
They produce different Bibles geared toward readers of different ages, the ultimate goal being that readers of all ages have a Bible that they can understand and will enjoy reading. Thus, they are a fitting partner in helping KiDs Beach Club® produce and distribute Bibles that speak to kids on their level.
"Our partnership is just a perfect marriage," Hofmann said. "It's blending both of our passions together."
She spoke about the development of the KBC Bible, which is based on Thomas Nelson's best-selling Explorer's Study Bible. KiDs Beach Club® founder Jack Terrell customized the KBC version by inserting four-color tip-in pages that explain how to use the Bible, how to spend time with God, how to live a Christian life, and, most importantly, how to be saved.
Hofmann said, "We took an awesome product that we already had created, and Jack and his team were able to just really invest into really making the Bible understandable for the children."
Despite this praise, the time spent in developing this Bible would be pointless if it were not being put into kids' hands. This is why Bibles for Beach Club is so important. Hofmann spoke to this outreach, as well.
"I'm so encouraged by the dreams that Jack has had for this organization, to make Bibles available to every child going through the program," she said.
The reason we are able to put a Bible into every child's hand is because of donors like you. You are making it possible for kids to learn God's way at this young age, providing a resource that will help and sustain them throughout their lives.
Hoffman wrapped up her remarks by quoting Proverbs 22:6, one of her favorite Bible verses. It reads, "Train up a child in the way he should go, and when he is old he will not depart from it."
She teared up as she said, "To me, there is no better way than by children reading God's word and having the scripture make a permanent mark in the child's heart. And KiDs Beach Club® is doing just that."
Published on Aug 15 @ 10:02 AM CDT