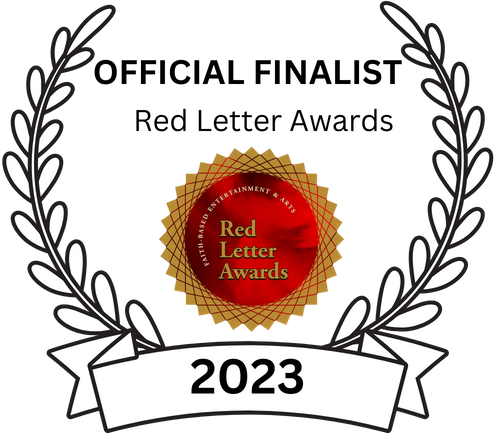 VOTE TODAY!
RED LETTER AWARDS honors artists with exceptional talent that have created masterpieces with Kingdom intentions. KiDs Beach Club® TV has been nominated for a RED LETTER AWARD, but we need your help to add this accolade to our portfolio! Please take about 60 seconds to vote for us by following the instructions in the below graphic.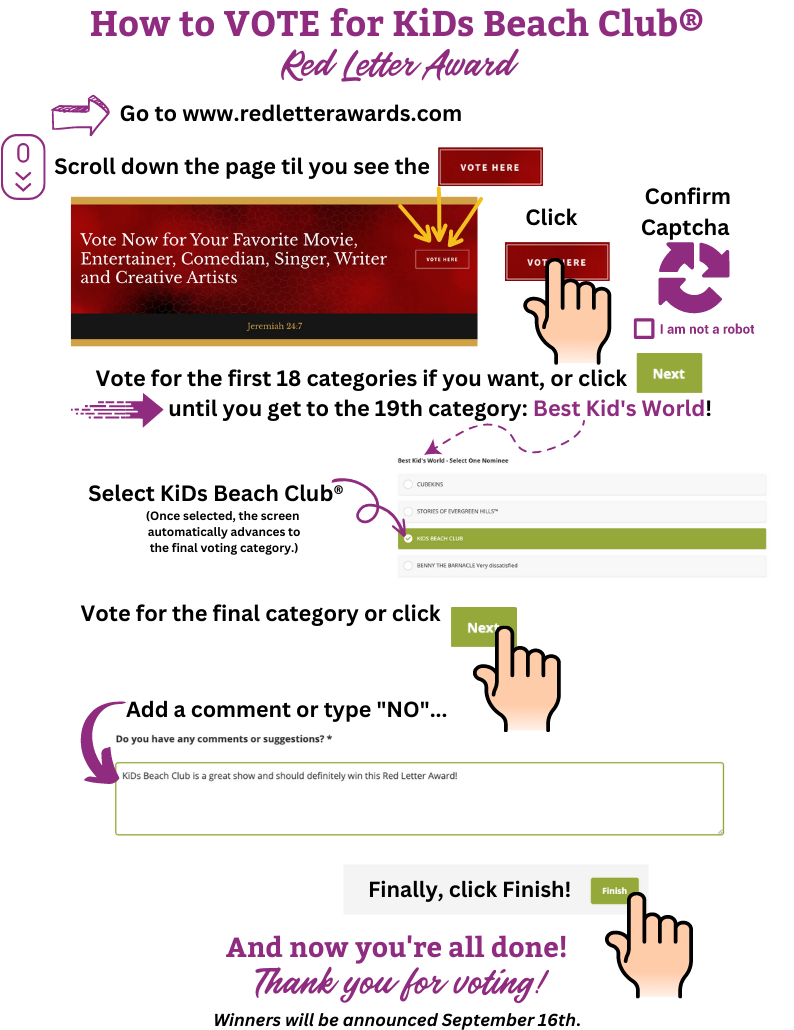 Awards and nominations like this are exciting, of course. But we know from Matthew that earthly treasures will rust and decay. No, it's not about "the win" but it is about the win for the Kingdom! With every nomination, award, and accolade we receive, it further brings credibility to the work that God continues to do through the ministry of KiDs Beach Club®. And THAT is what thrills us beyond any trophy or award we could ever receive!
Thank you for taking the time to vote! To God be the glory for all He has done and continues to do!
Published on Jul 25 @ 2:35 PM CDT