Glenna Hockensmith, a club relations specialist for KiDs Beach Club®, was meeting with the assistant principal at the Second Street School in Frankfort, Ky., telling him about Beach Club and explaining how it worked, when he stopped her midway through her presentation. He had just one question.
"Answer this question for me," he asked. "Is the purpose of Beach Club to teach kids about Jesus?"
"Yes!" she replied. "Then you're welcome in our school," he responded.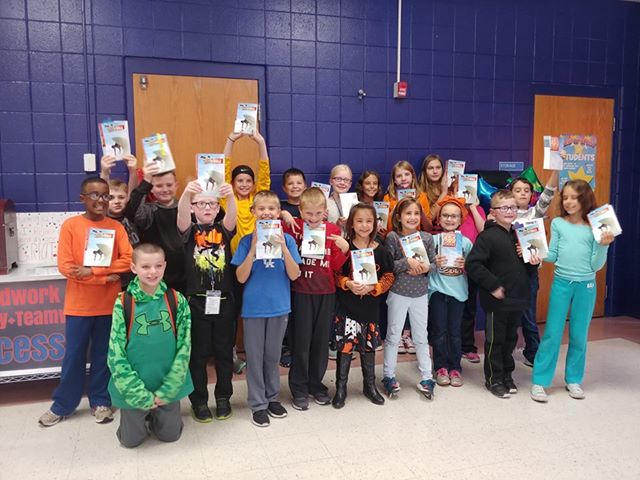 It's a story that Glenna's husband Michael, also a Beach Club volunteer, told their congregation at Peaks Mill Christian Church before it kicked off another year of Beach Club this past August. The Hockensmith's mission-minded church partners with KiDs Beach Club® to sponsor Beach Clubs at two schools.
It is great when educators welcome KiDs Beach Club® and understand the impact the ministry can have in their schools. Like that assistant principal in Kentucky, Dr. Amanda Martin, also a Christ follower, sees the tremendous benefit of having KBC on her campus.
After nearly 18 years working in Mesquite ISD in Texas, Martin is in her first year as the principal at Rugel Elementary having come from another school in the district that had a Beach Club. Dr. David Vroonland, the superintendent of Mesquite ISD, wants a Beach Club in every elementary school in his district.
"I love being the principal here at Rugel," she said. "I love the kids. I love the staff and I really love the community and Beach Club has certainly added to that community and I don't think Rugel would be the same this year without it."
Martin really enjoys the character education component Beach Club provides her students.
"I love being able to talk to the students about those character words," Martin said. "And really having that common language with the kids because of what they're learning in Beach Club. Then I'm able to really talk with them about those words and developing character.
"What's even so much more powerful is knowing that our kids are learning more about the Bible. Today is Great Treasure Day and our kids are going to get their very own Bibles. [View Facebook photo gallery]
"I absolutely love it and to know that they get to read those Bibles in their spare moments is powerful as well and I love the fact that I get to be a part of that as a principal and I love that Dr. Vroonland supports this initiative and I love that we have his support. It's just a fabulous opportunity to really minister to our students."
We could not do that without your continued support and for that we say thank you! Together, we're connecting kids to Christ and putting Bibles in their hands.
"We are planting seeds in these kids' hearts," said Aubrey Eudy, the children's pastor at the Mesquite Church of Christ, which partners with KiDs Beach Club® to do Beach Clubs at Rugel and Rutherford elementary schools in Mesquite. "We are teaching Jesus in public schools. Some people never would've thought that that would be possible."
KiDs Beach Club® has given Bibles to 3,361 kids so far this fall. Since 2003, when our ministry handed out its first Bible, nearly 59,000 kids have been given a copy of God's word in our after-school Bible clubs. With your help, those numbers will continue to climb.
To donate to the Bibles for Beach Club program, click here.
Published on Oct 30 @ 10:05 AM CDT