"I rejoice at your Word as one who finds great treasure."
Psalm 119:162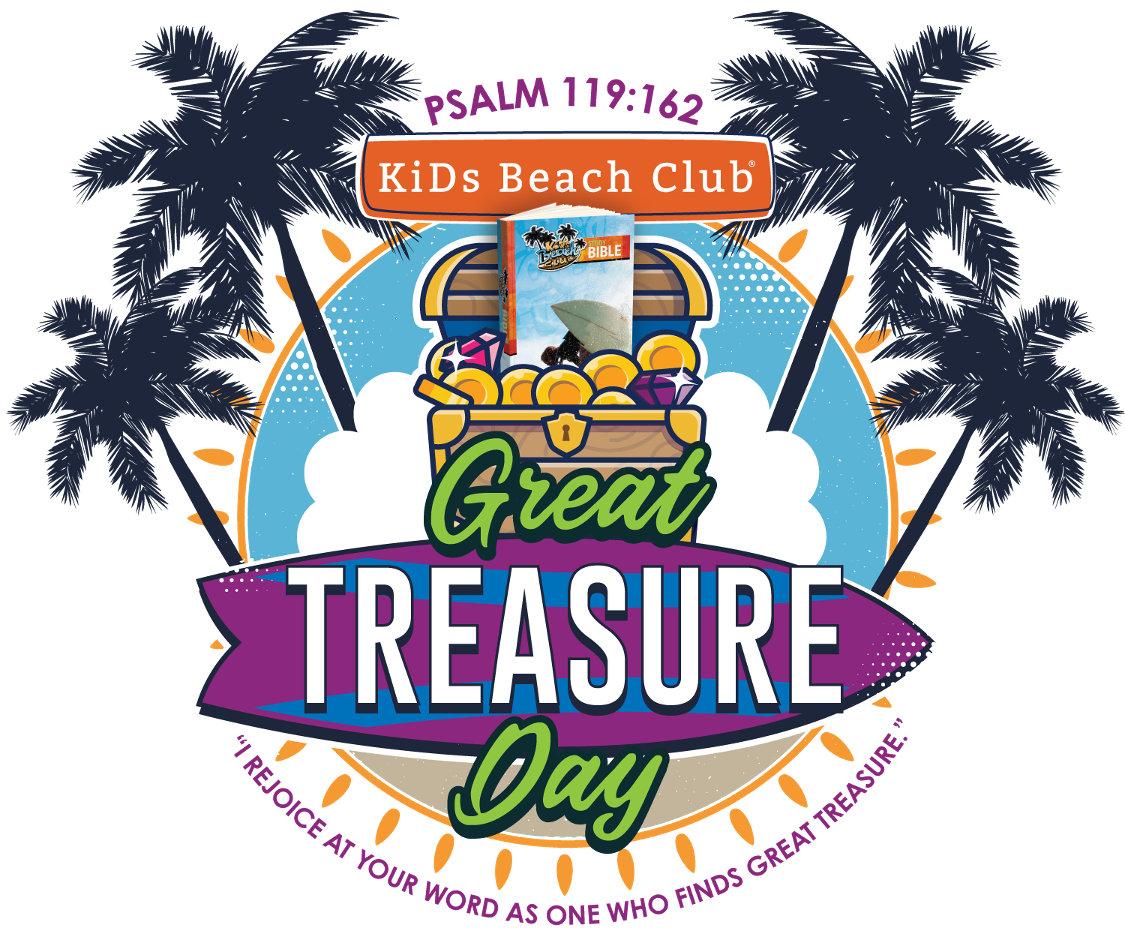 God's Word is the greatest treasure on earth, and it is the centerpiece of KiDs Beach Club®. It's our desire that every preteen boy and girl experience Jesus for themselves through having their own personal copy of God's Great Treasure. Great Treasure Day is just one way this is happening!
Great Treasure Day is the day we hand out a KiDs Beach Club® Explorer's Study Bible to every child in every Beach Club® who has not yet received one. (Yes, it is legal to give Bibles to kids in public schools and for public schools kids to bring their Bibles to school!)
In KiDs Beach Club®, we use the Bible as a moral standard and the plumb line for character education. Good character starts from a transformed heart. God's own perfect character is revealed in His word. When every child has a Bible of their own, they are better equipped to learn God's Word and to live God's way.
Find out when Great Treasure Day will be at your school
Help make Great Treasure Day possible for years to come by making a financial gift to Bibles for Beach Clubs®.
Be sure to email your photos and videos to us at photos@kbcmail.org or you can share them with us
on Facebook, Twitter and Instagram using the hashtags.
#GreatTreasureDay #MyKBCBible