Have you checked out the Surf Shop recently? KiDs Beach Club® has added a few new items to its online store in the last few weeks that might be of interest to our volunteers, church partners and other friends of the ministry.
Among the items already available on the store like KBC Bibles, t-shirts and other items that can be used directly in a Beach Club, we now have other items like tumblers, tote bags, a polo shirt and a new promotional yard sign.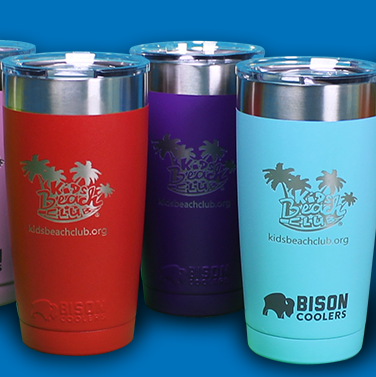 You might remember the colorful tumblers from the Benefit Dinner last summer. Now, you can get your very own 20 oz. KBC Branded Tumbler by Bison Coolers, available in eight different colors. The tumblers feature a durable 18/8 stainless steel construction; double wall vacuum insulated; clear, shatter-proof Triton® lid. The tumbler fits most cup holders and keeps hot or cold for hours and has a sweat-proof design.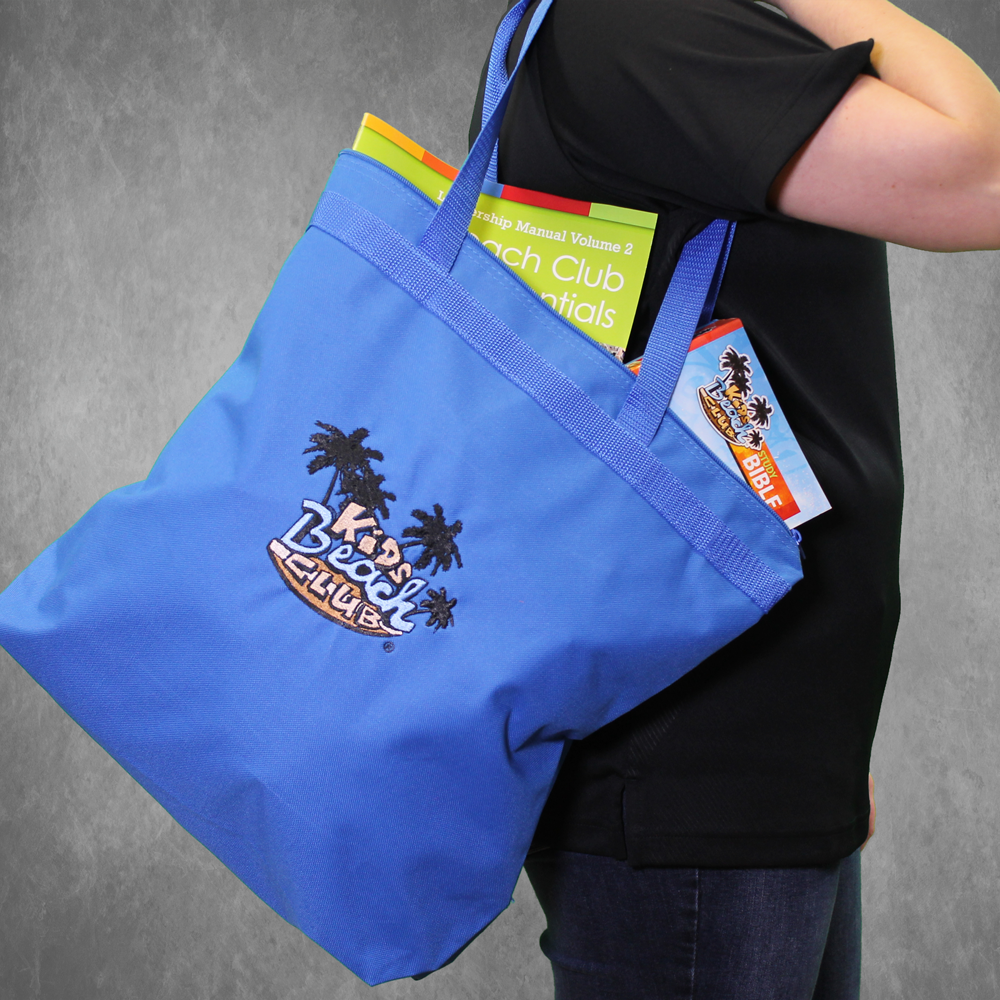 Before you head to your next Beach Club meeting, you'll want to get your hands on our new large, blue tote bag with a KBC logo on the side. Carry all things Beach Club, including your KBC Bible, the weekly lesson and all the materials you'll be sending home with the kids like Hang 10 pages and Memory Link cards. The zippered tote is 16x18x4.5 inches with 28-inch handles. Hummingbird Embroidery in Lakeland, Tenn. stitched the KBC logo on one side.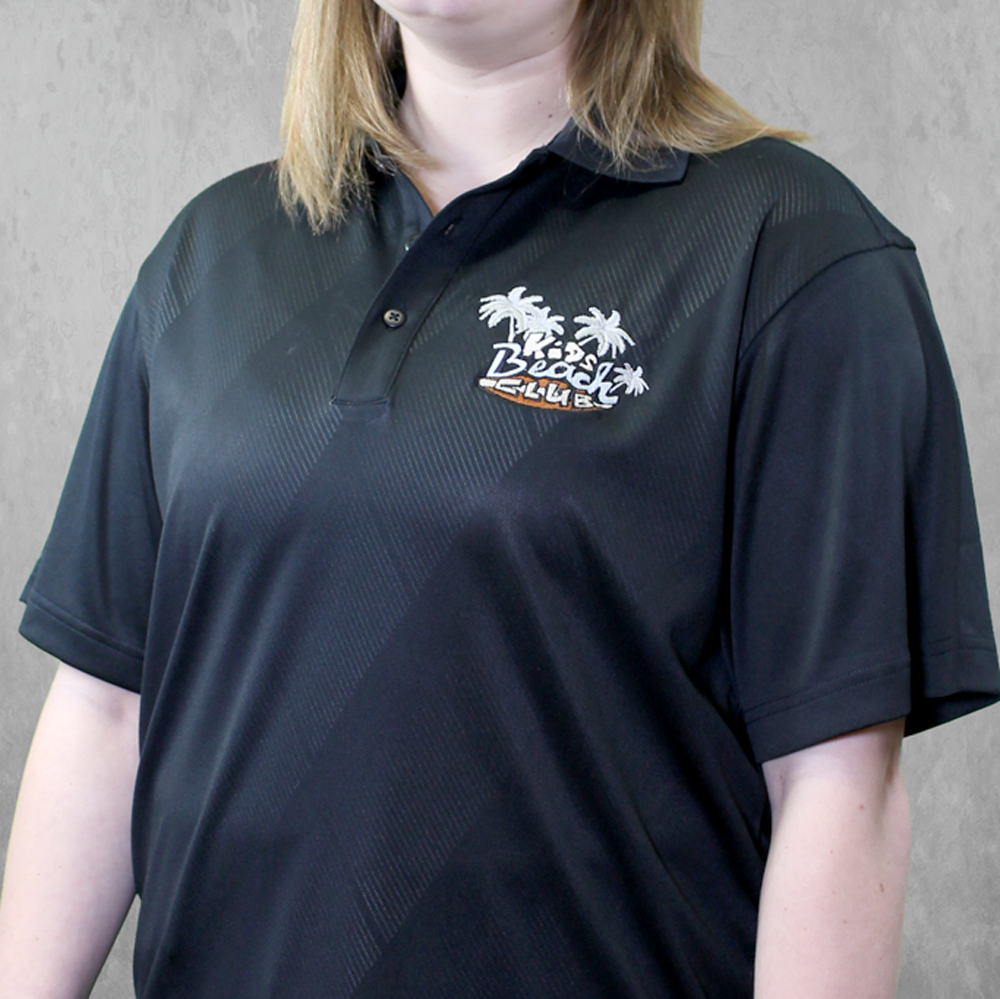 "You asked for it, you got it!" Many pastors and educators have been asking for a polo shirt with the KBC logo on it that they can wear around church, in school or around the office. The Port Authority® Tech Embossed Polo features an embroidered, full-color KBC logo on the left side of the chest. The polos are available only in black and in men's adult styles, sizes: S to 4XL.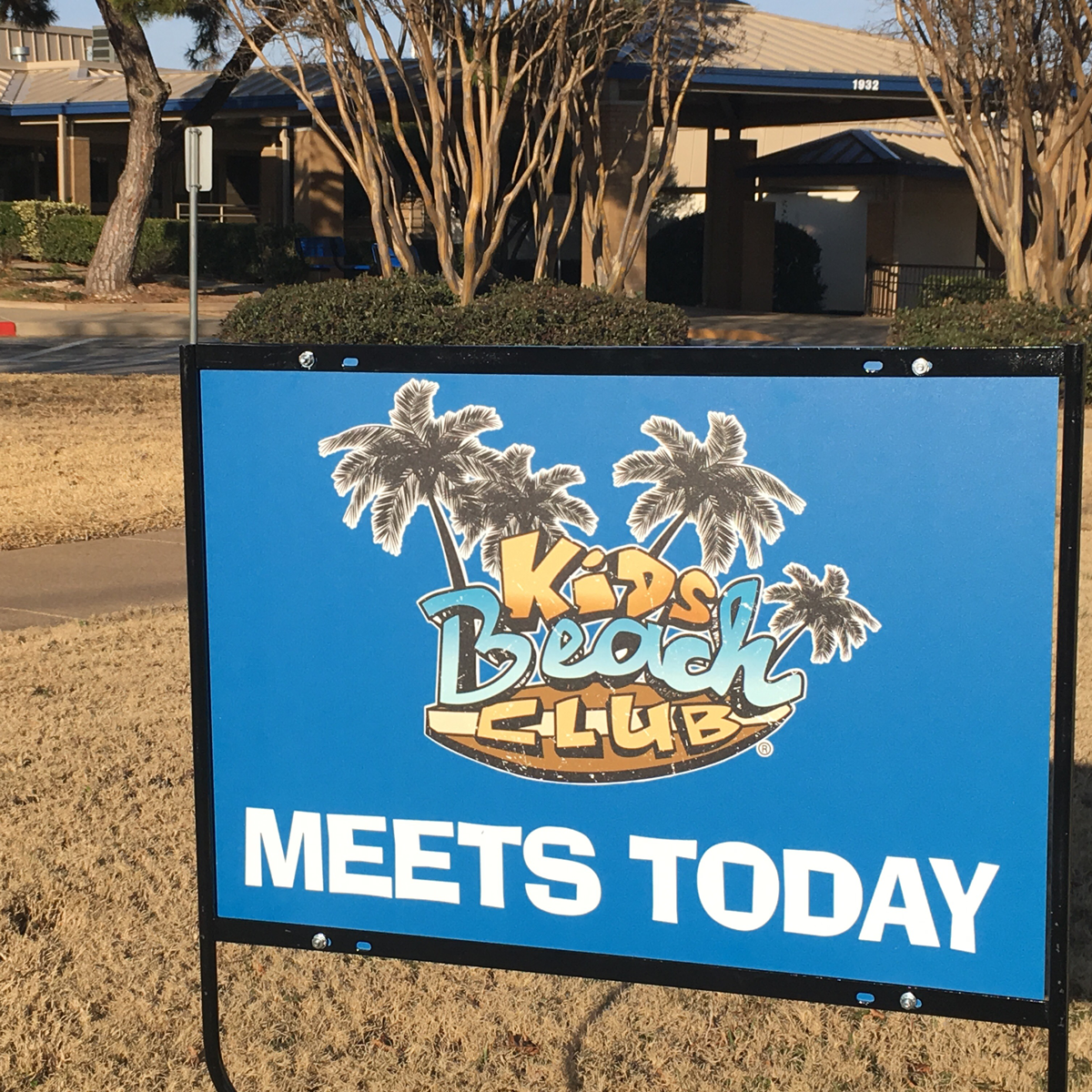 Let children know when your Beach Club is meeting with the newly designed KBC yard sign. This is an 18"x24" two-sided aluminum sign securely mounted on a black round rod frame and features the KBC logo and the words "Meets Today." Check with the school's principal before buying to find out what the school's policy is on displaying school "club" signs on school property.
To check out these new items and to shop, visit KiDsBeachClub.org/Surf-Shop.
Published on Feb 20 @ 4:09 PM CDT