For the Beach Club at Ocean Springs Upper Elementary in Ocean Springs, Miss., Great Treasure Day was especially exciting. Earlier this month, the club's new church sponsor, St. Paul United Methodist Church received its shipment of KBC Explorer's Study Bibles to hand out to 75 children, each Bible wrapped in shiny Christmas paper.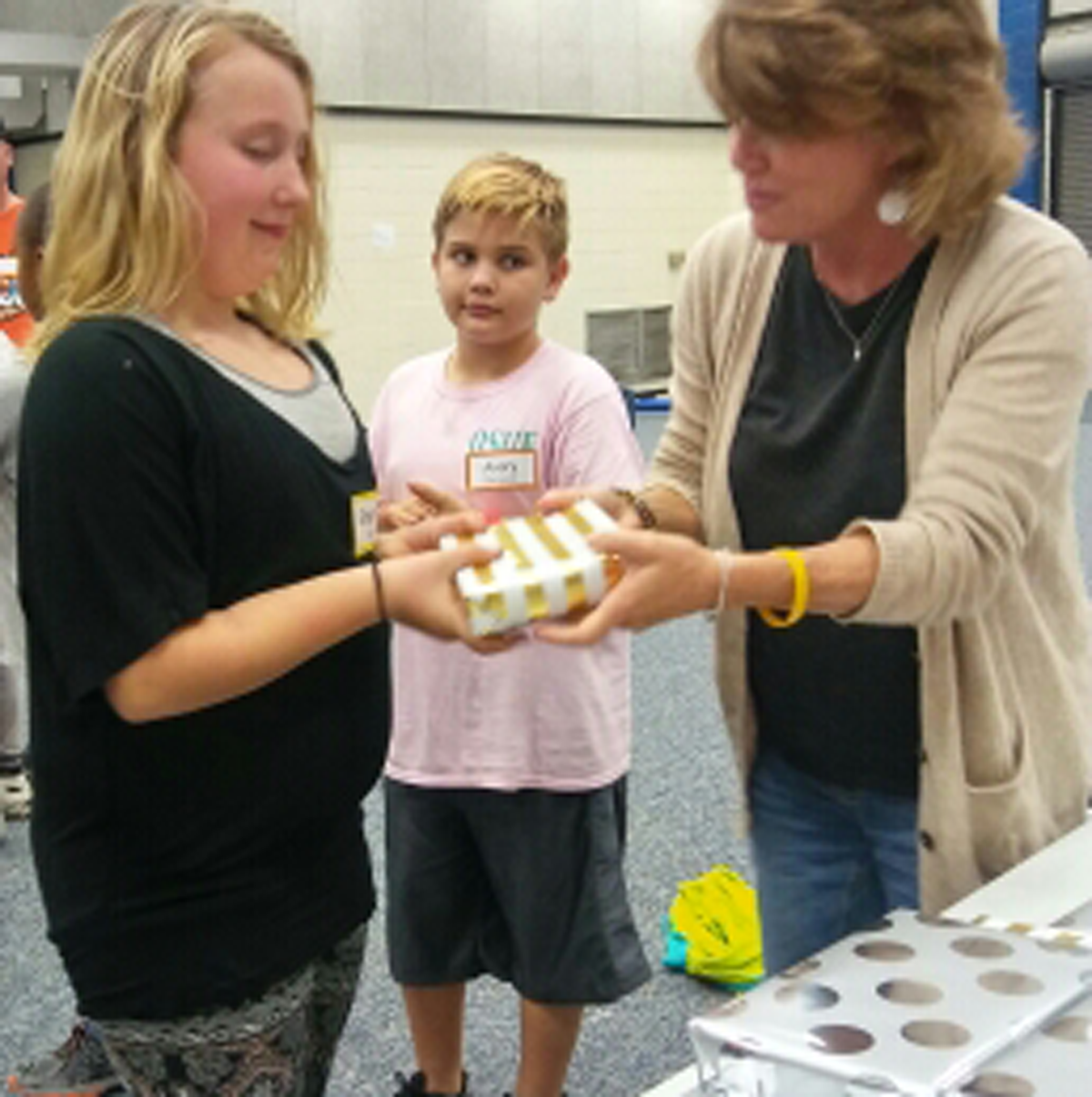 It wasn't the first time that kids had received Bibles in that school. Ocean Springs previously had a Beach Club, but it ended in the spring semester of 2016 when the partnering church experienced leadership changes and decided not to conduct Beach Club during the 2016-17 school year.
In an elementary school of roughly 1,400 fourth through sixth graders and with many other after-school club options, not having Beach Club left a void and not just with the kids, with the school's administration as well.
Jon Wilson, the vice principal at the school, said the kids kept coming up to him asking why they weren't having Beach Club that year. The kids who had been attending that club at Ocean Springs Upper really wanted it back. He also noticed that without a Beach Club at the school, the culture was changing in a negative way so he went to work to try to get Beach Club back.
Wilson picked up the phone and started out calling many churches in the area to ask if they would consider sponsoring the club for the upcoming year and when St. Paul United Methodist learned what Beach Club was all about, church leaders jumped at the chance to get a club going again this fall.
St. Paul United Methodist was excited to be part of the growing number of churches who are using KBC as a tool to go outside the walls of their church to take the message of Jesus Christ into the heart of their community. Specifically, KiDs Beach Club® enables churches to give boys and girls a Jesus experience within the culture of their public school.
By the fifth week of club, Ocean Springs Upper had nearly 80 kids in attendance and gave away 75 new Bibles on Great Treasure Day.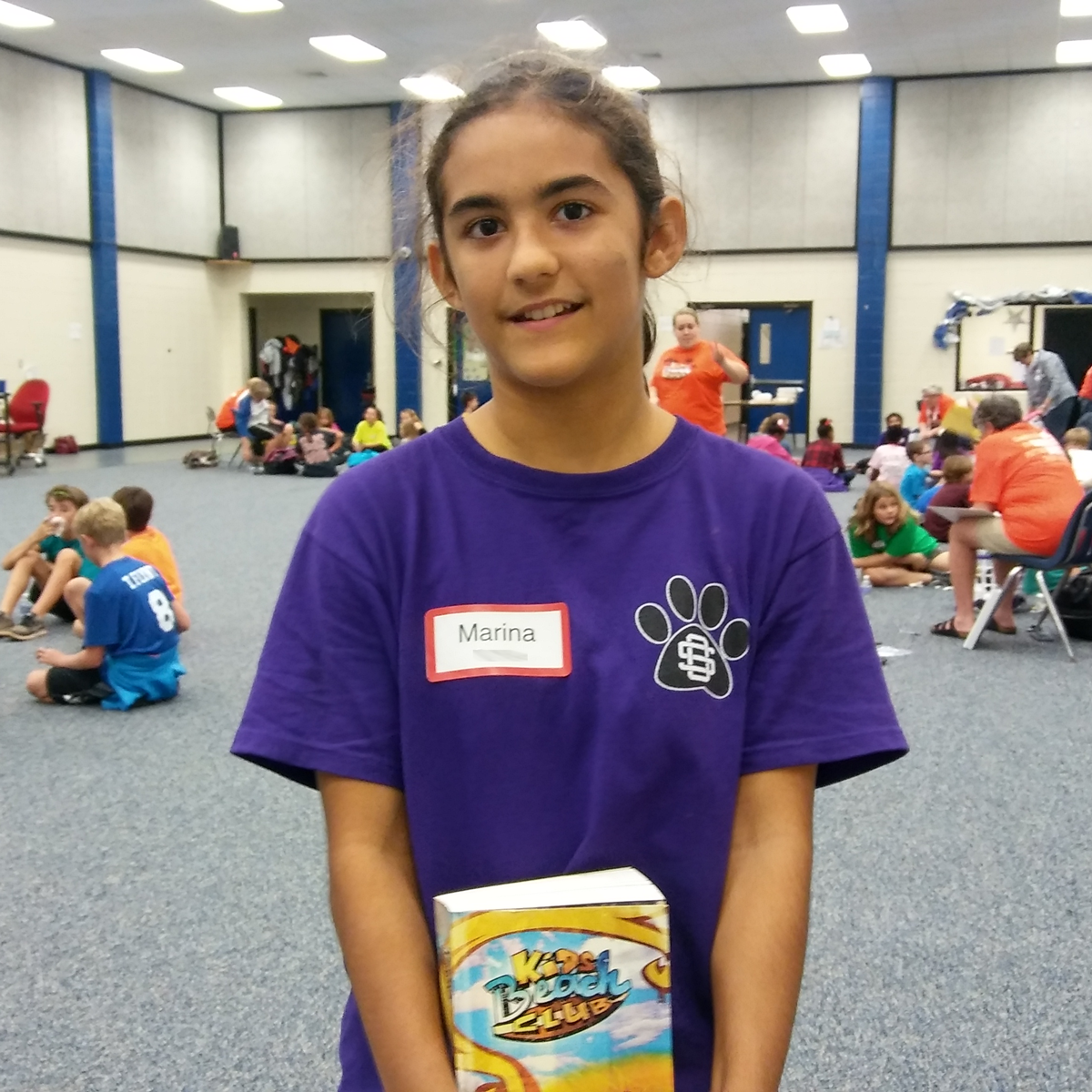 Marina, now in sixth grade, received a KBC Bible when she was in fourth grade and brought hers on Great Treasure Day while others were receiving their own Bible for the very first time.
"I am happy to have Beach Club back because I really missed it," Marina said. "It really helps me learn more about God."
Anna, in her first year in Beach Club, received her very first Bible on Great Treasure Day and it has created a special opportunity at home. Her favorite part of getting her new Bible is, "reading it with my mom," she replied
Your commitment to our Bibles for Beach Club program is putting Bibles in the hands of every child in every one of our 166 Beach Clubs and it is teaching kids character through scripture which is resulting in a change of culture in our schools by, fostering life change in the hearts of children and their families.
Stories like this couldn't be possible without your generous donations to KiDs Beach Club®. Together we're connecting kids to Christ and putting Bibles in their hands.
Published on Dec 26 @ 7:36 AM CDT