Pam Deahl's son had been a part of KiDs Beach Club® at Mohawk Elementary in Richardson, Texas for two years when she decided to start volunteering as a Surf Team Leader at the club two years ago.
In Deahl's tight-knit community, she was looking for a way to be involved at her son's school that would go beyond serving on PTA or being a homeroom mom. She saw in her son's Beach Club that the partnering church often had difficult time finding enough volunteers to fill all the roles needed to effectively run a Beach Club. As a parent, Deahl wanted to help, but ultimately help in making a difference for God's kingdom.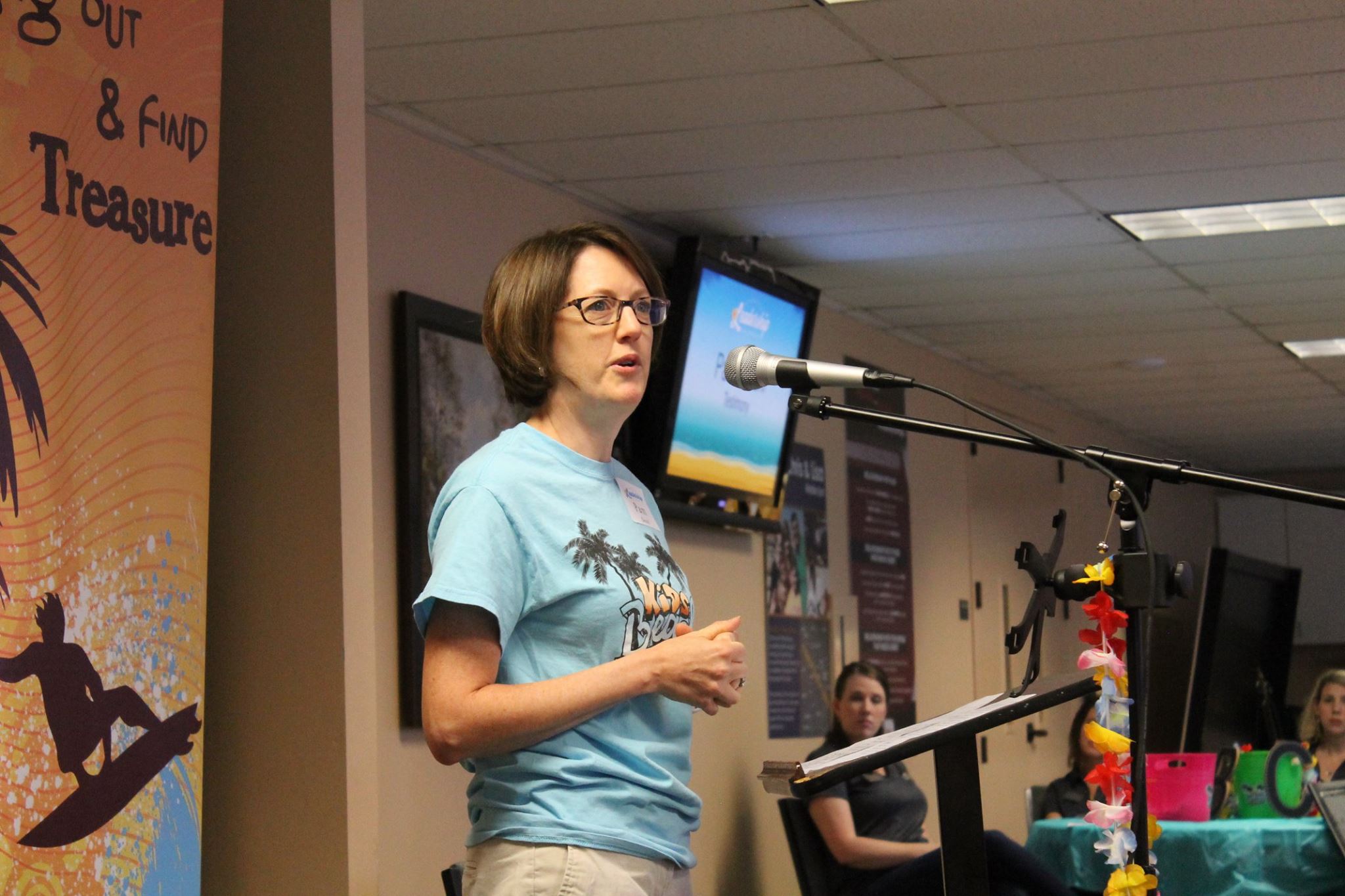 It was also important to her that her child see her serving in his world, and for him to know what it looked like to see his mom taking a stand for Christ. Deahl leads a Surf Team of girls that ranges in personality and spiritual knowledge. In their tight-knit community, there were a lot of church kids. Many parents sent their kids to VBS, Christian camps and Beach Club. Deahl said of her community, "They're OK with Jesus. They're OK with God. But it doesn't necessarily mean they are followers of Jesus Christ." In a close community of people being "fans of Jesus, but not followers of Jesus," she wants the other kids to see that she is a light for Christ.
When she started volunteering, her desire to impact her son expanded to wanting to impact the girls she leads on her Surf Team. These girls desired to be listened to and loved. Deal remembers one girl's first prayer request was related to receiving material items. By the end of club, she had made such a heart transformation that her prayer request was, "I hope I can always believe and trust in Jesus no matter what the challenge is."
Deahl not only was working in the lives of these kids, but God also was revealing Himself, convicting her and impacting her through them. Deahl loved spending time with her girls so much that for three weeks after Beach Club ended last spring she opened her home to them for extra time together. The girls would play, have snacks and Deahl would teach them about their identity in Christ and the gospel. "I don't know if these girls will remember anything about Miss Pam, but I just hope they remember that I love them, I love Jesus and I care about them."
Deahl's connection to Beach Club started as a parent, but she was impacted by it. Because of that impact, she was inspired to be that light for Christ to her child and the children in her community. Deahl is making a lasting impression on the girls in her Surf Team and the children in her community at Mohawk Elementary. For the club that brought so much impact to her family, she is now giving back and serving.
Parents, if you want to make an impact for God's kingdom in the lives of children and feel the call to serve in KiDs Beach Club®, contact the church that sponsors your child's Beach Club to volunteer. Churches, please don't overlook the parents of the children in your Beach Club who might be willing to serve alongside you in connecting kids to Christ.
Published on Sep 29 @ 1:12 PM CDT