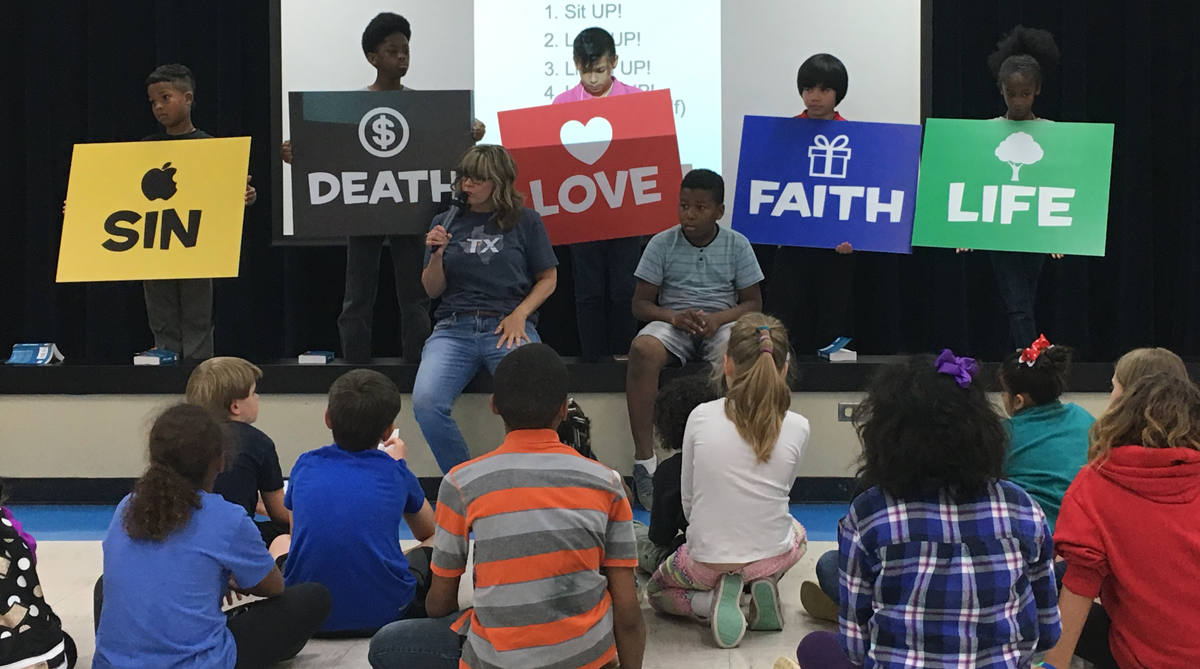 This spring, KiDs Beach Club® partnered with the non-profit organization Time to Revive® to advance the gospel in Dallas-Fort Worth during its event, ReviveTX.
With the mission, "To equip the saints to share the gospel and make disciples," Time to Revive® is, "Gospel-obsessed, spirit-led, church-driven, city-focused and disciple-oriented in order to see Jesus Christ transform hearts and cities across the United States of America and beyond."
For one meeting this semester some Beach Clubs in the DFW Metroplex are getting special visitors from the ReviveTX team. This partnership allows children in Beach Club to see fresh faces present the gospel and teach them how to confidently share their faith with others.
Children receive a colorful bracelet with the scriptures that correlate to the gospel message. They are also being given a unique New Testament Bible. The Bible matches the way Time to Revive® specifically shares the gospel and includes step-by-step tabs for easily finding the scripture references used, and additionally has those verses highlighted.
Time to Revive® visited the Beach Club at Shady Oaks Elementary School in Hurst, Texas in early April. Tina and RJ Etter are a mother-and-son duo that traveled from Flint, Mich. to participate in ReviveTX. The seasoned missionaries were especially excited to be at KiDs Beach Club® because RJ accepted Christ at an after-school Bible club similar to KBC when he was in elementary school.
The Etters shared Romans 10:15 during Memory Link time, "How beautiful are the feet of those who preach the gospel of peace, who bring glad tidings of good things!"
The children were captivated by the presentation that followed with colorful signs and were engaged with their new tabbed Bibles to find scripture.
Many children responded to this gospel presentation and raised their hands for further counseling. Across the DFW Beach Clubs, many children are responding to this special club meeting and many are making Jesus their Forever Friend.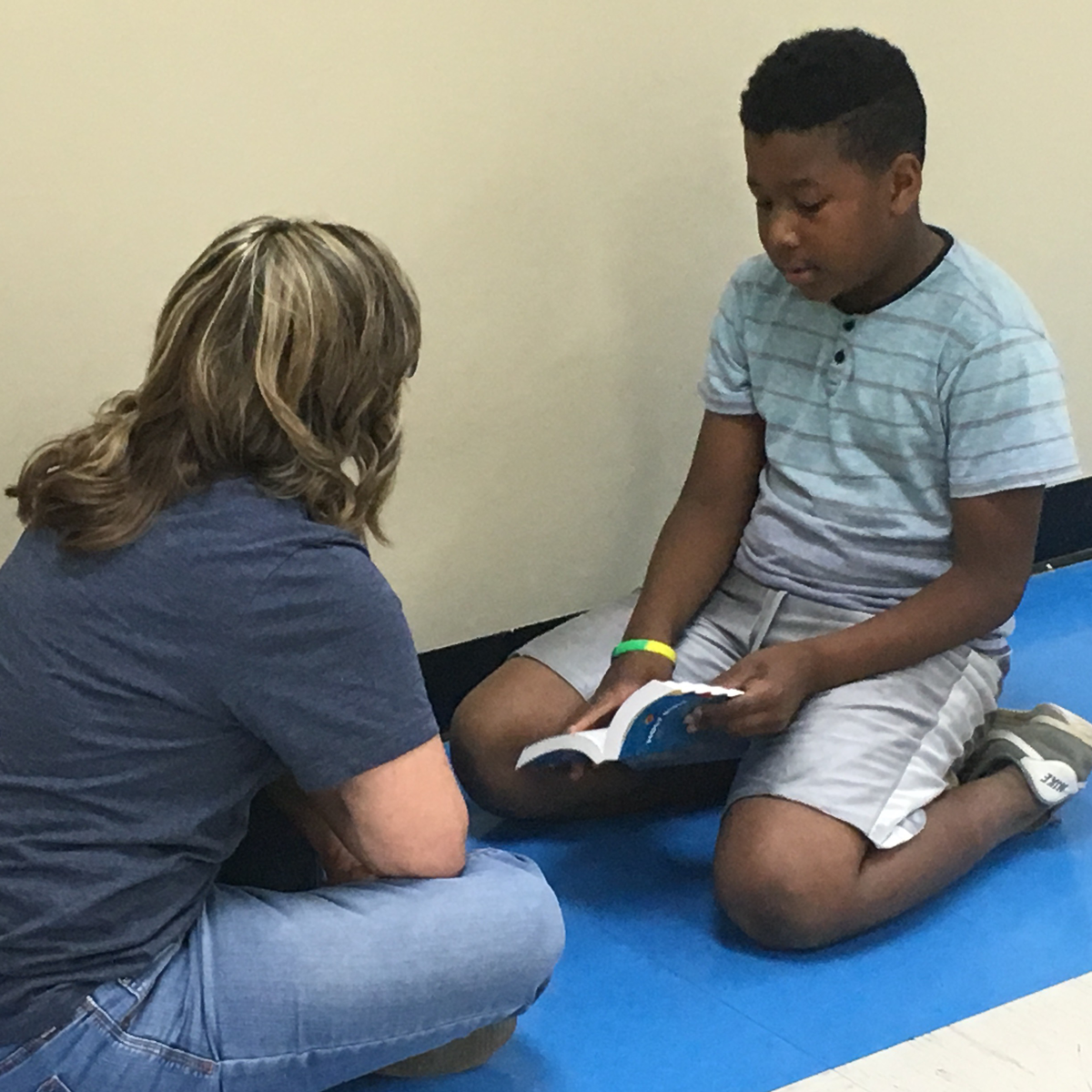 For some children it's like adding water to help grow the seeds that have already been planted in Beach Club. For others who already know Christ, these special Beach Clubs are encouraging them to get out and share their faith. Following along with the memory link, Tina Etter said, "You have beautiful feet and you can share!" RJ added, "There's no junior Holy Spirit, you all can share the gospel."
Children also enjoyed the special Beach Club. A group of fourth grade girls were jumping over each other's words to share.
"The tabs will help me turn to the verses in the Bible so I know I have the right ones!" "I'm going to wear my bracelet all the time!" And, "I know I start staring with the verse on yellow!"
The impact Time to Revive has had on KiDs Beach Club® has already been great and there are still more club visits to come through the end of the semester.
If you would like more information about Time to Revive® and how you can get involved sharing the gospel in DFW with the ReviveTX event which continues through June 4, visit ReviveTX.org.
RJ Etter said it best, "Sharing the gospel isn't the easiest thing, but it's the most rewarding."
Published on Apr 26 @ 3:05 PM CDT