As parents are busy planning summer camps and vacations in the midst of all of the concerns of safety and closures, there is one thing that stands certain! The Hang 10 Summer Reading Program can definitely be a part of your summer plans!
The Hang 10 Summer Reading Program focuses on walking kids through the Bible, using stories selected from each Bible book. Each week for 14 weeks - beginning Sunday, May 24 and continuing through Saturday, August 29 - the plan will provide daily Bible readings and additional "bonus" content designed to help kids dig deeper into the Bible.
All 14 weeks of the program are now available on the KiDs BeachClub® website, featuring stories from: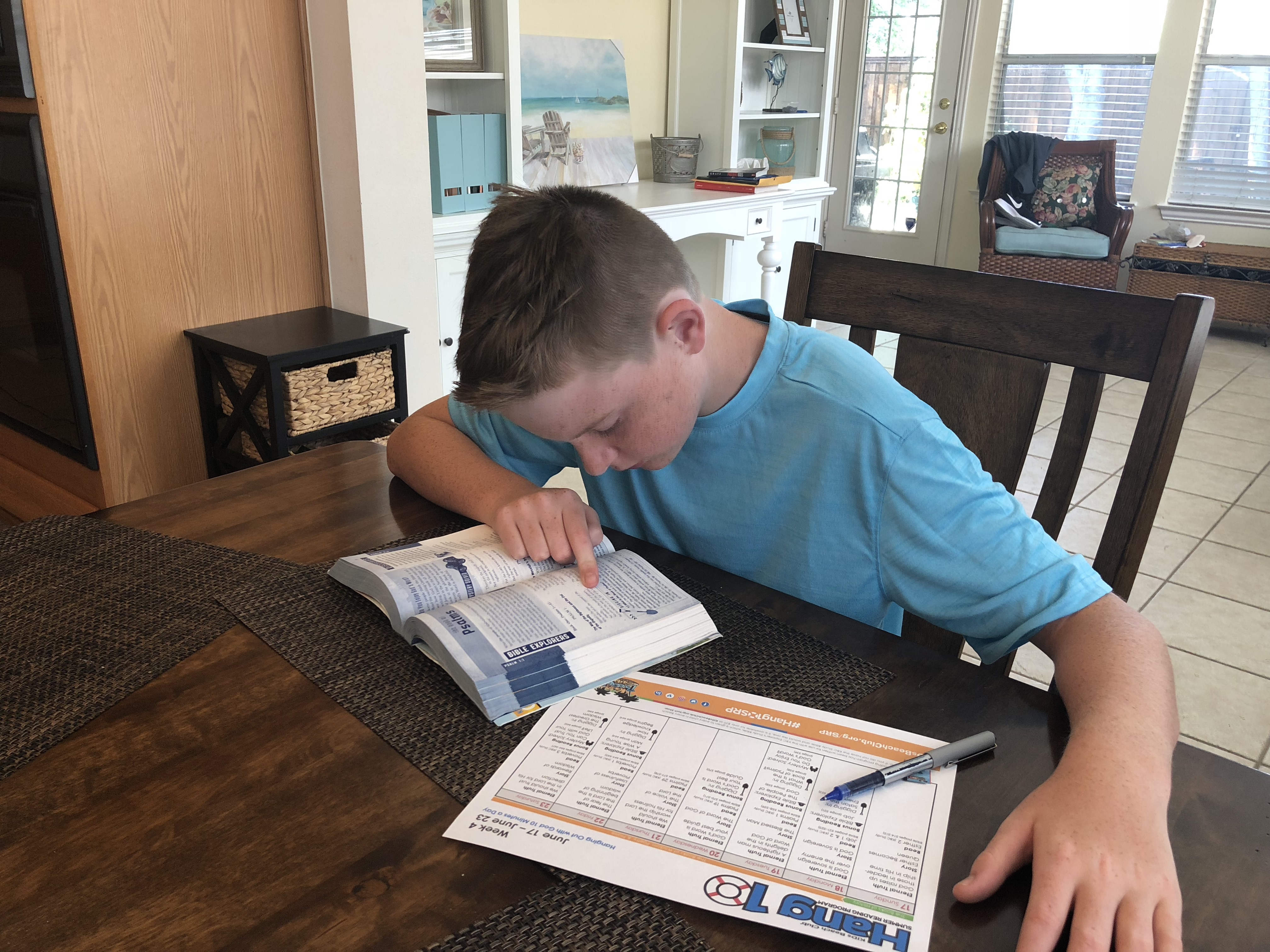 The Books the Law
The Books of History
The Books of Wisdom, Poetry and Praise
The Major Prophets
The Minor Prophets
The Gospels
Paul's Letters (Epistles)
Paul's Pastoral Letters
The General Letters
Prophecy
The Hang 10 Summer Reading Program was designed to be used with theKBC Explorer's Study Bible, which is given to every child in every Beach Club. If you do not have the KBC Study Bible and would like one, it is available for only $20 in the Surf Shop. You can still participate in the Summer Reading Program without the KBC Study Bible, but you won't be able to read the bonus materials.
It's no secret that teachers and parents want kids reading during the summer. It's important for kids to keep practicing and improving their reading skills. God's Word is the best book a kid can read. As a parent, you set the tone for making Bible reading important… and fun!
We are here to help ensure that the fun of Beach Club does not end with the school year. Please make sure to take a picture of your child reading their Bible and email it to us at photos@kbcmail.org so we can share it on our social media channels and encourage others to hang out with God 10 minutes a day throughout the summer.
Click here to download your summer reading program today.
Published on May 04 @ 12:59 PM CDT