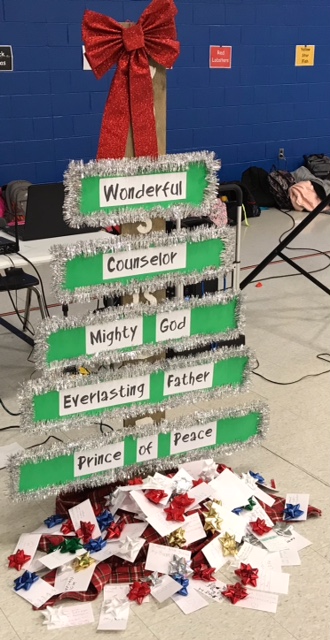 In the spirit of Christmas and from the file of "Children say the darndest things," we want to tell you about what children at two Beach Clubs near Memphis, Tenn. put under the Christmas tree recently.
Volunteers asked the children in to write down something they would give to Jesus for Christmas. Their answers were written on notecards, each one with a bow and were placed under a Christmas tree.
Ranging from humorous and childlike, to serious and kind, we hope you enjoy reading a few of their answers!


I want to give him my heart
My gift to God is my heart and my love
I want to give Jesus my love and that it is true he died for the cross
I want to give God all of my "praiar"
An XBox 1
A star of love
If I could give Jesus something I would give him my life
I'd give Jesus a bible
My gift to Jesus is my everything
I would give him worship
"Nintindo Swich"
A car to drive and it's going to be a "lambo"
My heart, love, and talent
Giving something to someone that needs it
I would give to Jesus worship, praise, glory
I would give more of my time to him in prayer
I would give him a sign that says, "Thank you Jesus"
I would give Jesus my Beat Boxing "talant"
I would give him love


Merry Christmas!
Published on Dec 21 @ 10:25 AM CDT