When Comedy Is Your God-Given Gift, You Use It to Build His Kingdom!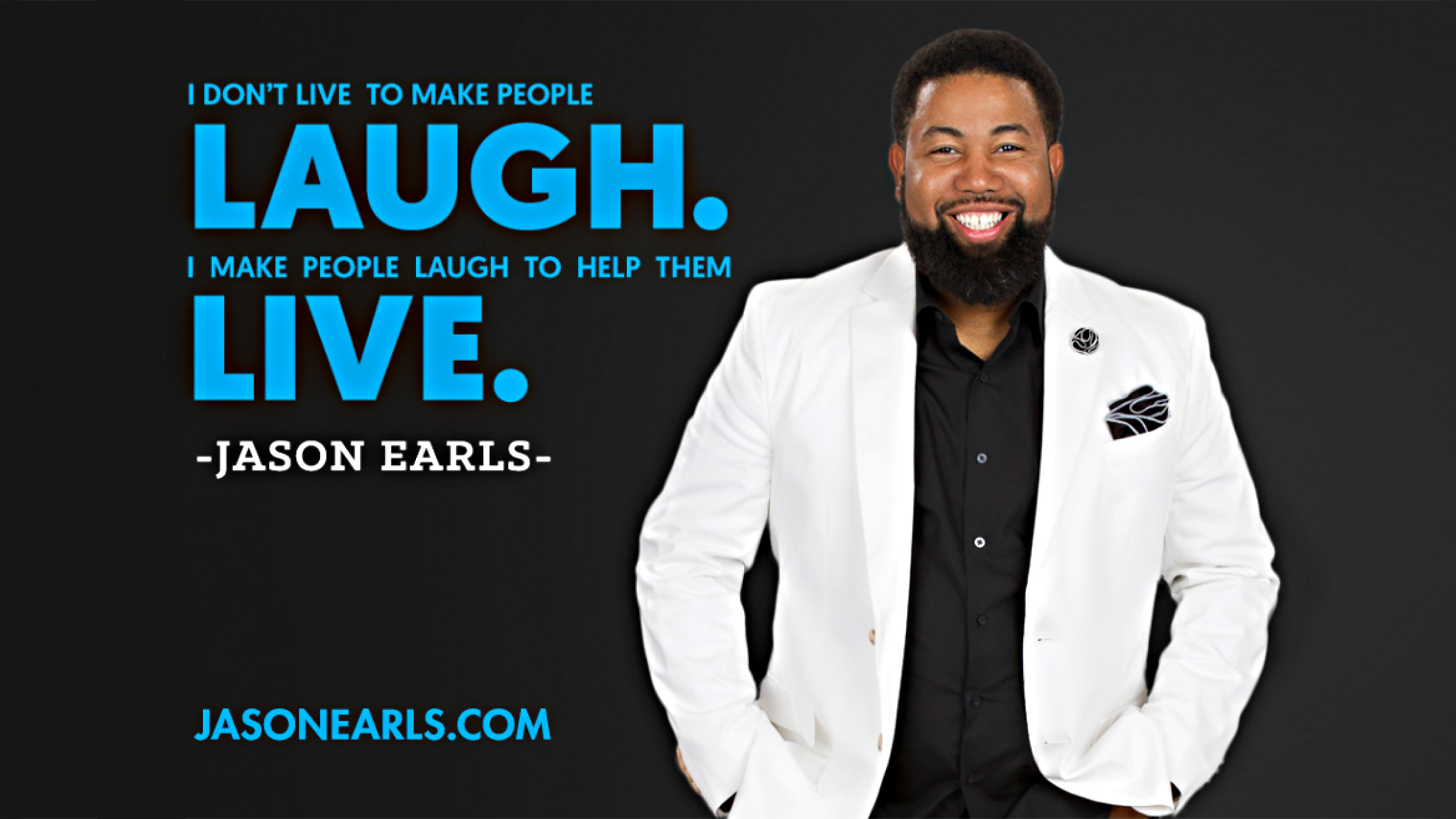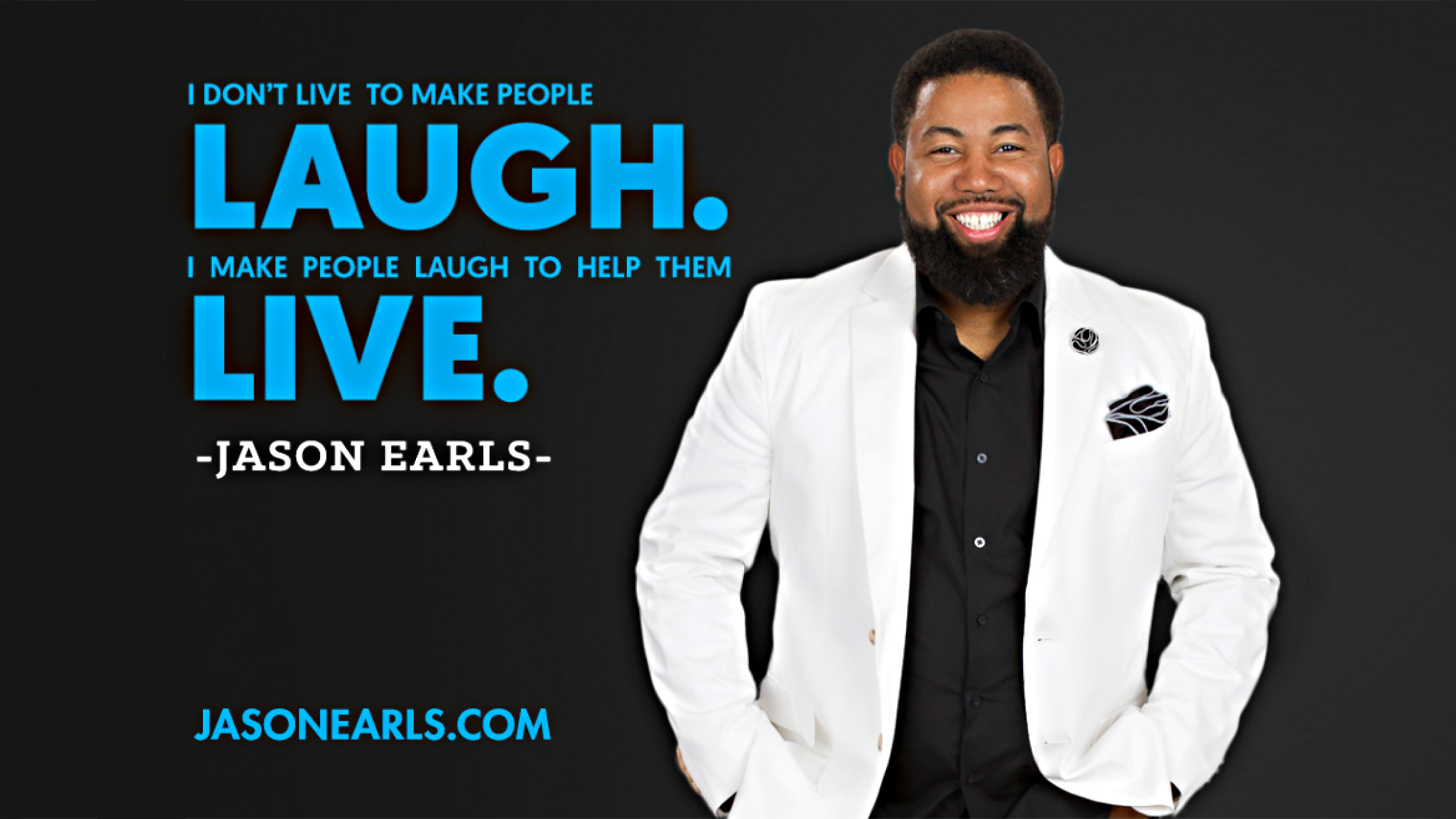 Who am I? It's a question we all ask of ourselves at one point or other in our lives; most of us would put this one right up there with Why am I here? or What is my purpose?
But often we forget to reflect on these seemingly simple questions once we've passed the development stage of our lives.
A rare few know exactly who they are from a young age, such as Wolfgang A. Mozart, Stevie Wonder, or Venus Williams, but for the rest of us, we must experience the journey of a lifetime to understand exactly who we are.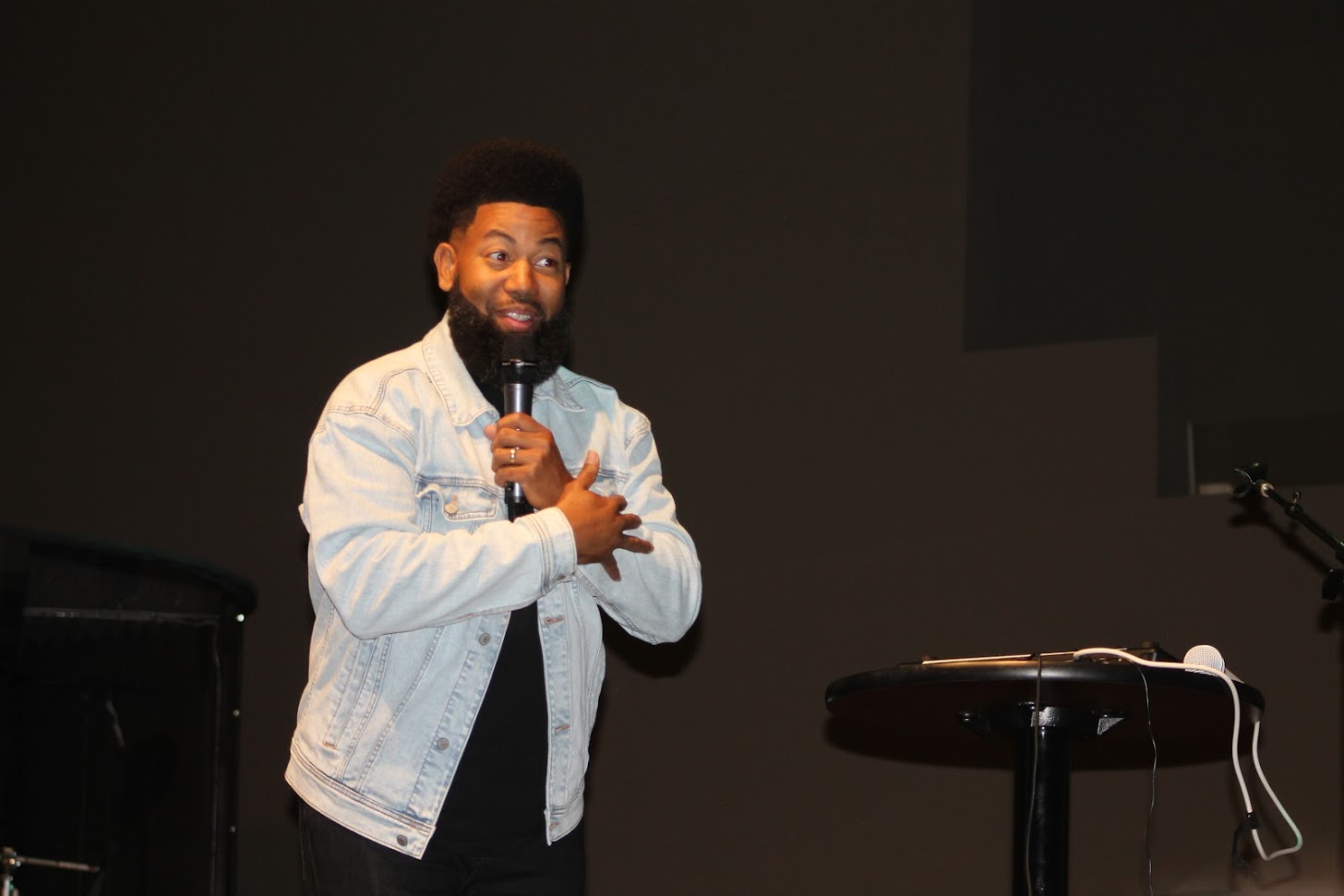 Jason Earls, a famous Christian comedian and actor with KiDs Beach Club at HOME!, made this journey long before he knew exactly where God would lead him. His journey is one of humble beginnings and humorous aspirations.
He described his early years, saying, "I've always wanted to do standup comedy sets, especially since high school, but growing up, my parents were and still are very strong Christians. In fact, my dad is a pastor. Both of my grandfathers were pastors. Even a lot of my uncles are pastors." Jason jokingly concludes, "Even my dog is a pastor! We call him the Reverend German Shepherd."
With his natural sense of humor and strong Christcentric family life, he was destined to have a great impact on the Kingdom of God. Even so, his confidence took a turn when he was in high school.
One day he came to his dad with a eureka moment. "I told my dad, 'Dad, instead of going to college, I want to go to the improv and study to be a comedian.' And my dad laughed! He was like, 'Boy, you funny!' So I thought, Well, that's the end of that."
Soon Jason was off to Virginia State University where he met his wife and really got serious about his walk with the Lord. "I started teaching Bible studies on campus, and I felt like comedy had taken me down this long, dark road," Jason said. "I needed to let it go. But one day I was just sitting outside... and I just felt the Lord say to me, Jason, I made you funny. You can use this. I want you to use it for me.
I realized that my God gave me a jovial persona and a lot of comedy naturally, and it kept coming out whenever I would teach. So I started doing skits and sketches and doing them at churches to help teach a Bible lesson."
After this realization that his comedic abilities were hardly a "dark road" on his journey of discovery, Jason went to seminary, where he had another life-changing experience.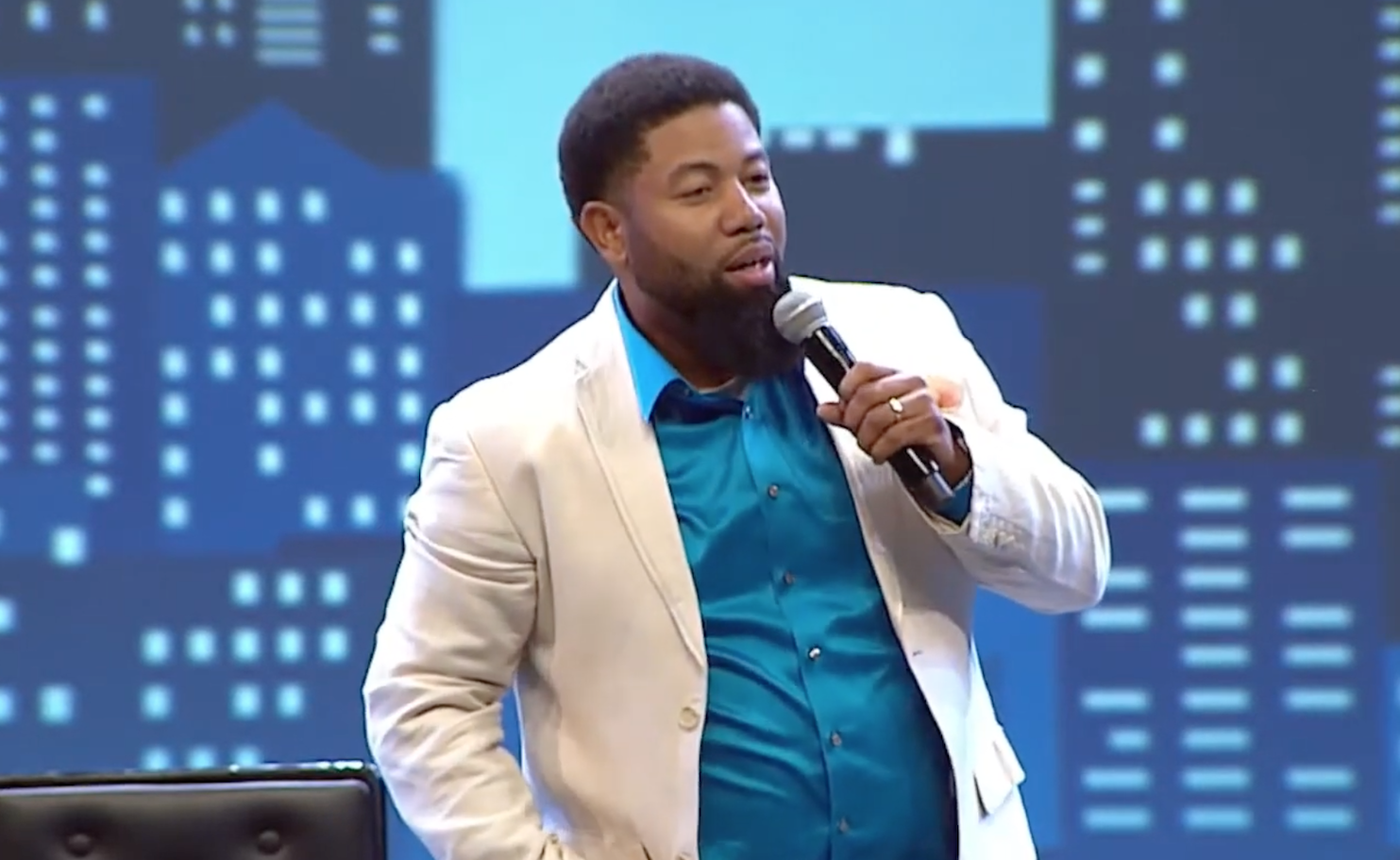 Jason described the event for us, saying, "I was taking Bible Study Methods by the legendary professor, Dr. Howard Hendricks. And we had to present a Bible passage, Acts 3, the gate called beautiful. I did it just as a comedic monologue, and everybody stood up clapping! Dr. Hendricks said, "Ladies and gentlemen, that is what I'm talking about!"
It was in those formative college years that Jason's mission became clear to him. Once he returned home from college, his mother had a surprise for him in the form of his first gig. She was leading a women's group and asked him to do a few of his skits for the ladies.
Jason responded with a Thanks mom, but I'm good, really. But after some thought, and Dr. Hendricks' words echoing in his head, Jason agreed to use his talent for God, and he agreed.
After Jason had them rolling in aisles with his Biblical skits, a lady came to him and asked, "Oh, didn't your brother come to my church to preach?" Jason said afterward, "That shows you how much comedy was detached from the church. It was actually me. I had been at her church, but she was thinking, 'He can't be the same preacher guy.' And so she asked me if I could come to her church to do a comedy event."
Jason agreed, and the next time he was in his hometown of Dallas, she called him. She said, "Okay, we're going to sing, read a scripture, and pray. The rest of the two-hour program is yours."
Jason was stunned! With only two skits in his repertoire, he was caught completely off guard. He knew he only had one option—prayer. He prayed that if this was what God wanted him to do that he would be given the inspiration, courage, and wit to pull it off.
As he dropped his last punchline at the end of the two-hour session, he was shocked once again. "The crazy thing was, as I finished, people were laughing!' Jason says, "I'll never forget. I saw this old man on the front row, and I was thinking, I need to calm down because this man is going to hurt himself."
Seven people came to the front of the church and received Christ as their savior that very night when Jason concluded. As he took his final bow and began to leave the stage, he was met with another surprise. The pastor's wife said, "Hold on, will all the pastors and local ministers in the building, come up here and lay hands on brother Earls?"
Jason froze, and his mind began racing as he thought, What kind of mess is this? I'm a seminary student. "I'm thinking there's only one reason they'd do this; I was just studying this; when they laid hands-on in the Bible, it was either to heal the sick or to commission somebody to go out in the mission.
I'm not sick. So... oh no! Don't do it." They put their hands on Jason and prayed for his mission. Jason was confused, and to a good degree nervous. How could the talent he thought was the problem be his mission in life?
"I'm just up here and making people laugh," Jason said. "The next morning a pastor came by my parents' house. And he said, 'Young man, I saw something that I'd never seen before. I had never seen that many people in the church laughing that hard. In fact, I started going over CPR in my head, because there was an old man on the front row...I thought for sure he was going to have a heart attack.'"
So Jason returned to seminary with a new mission. He was determined that if he was going to be a comedian, he would be one of the greats, not just the church funny guy.
In the years after, he attended many different rallies, conferences, and events and became a well-respected Christian comedian. On a certain trip to Washington D.C., a driver picked him up to take him to the event. He turned around and asked Jason, "Hey, a comedian heard that you were coming and he saw your name on a flyer. And he called up to the church and asked me to put you in contact with him. So here's his number."
Jason called him. The voice on the other end answered saying, "Hey man, you don't know me. I'm [John Doe]." Jason remembered him because he'd seen him on television on a stand-up comedy show! The man said, "Man, about two years ago, you went to a retreat. And a man came back and asked me if I knew you. I said, 'No.' He said, 'Never forget this man's name because he's going to be something.'"
The man concluded saying, "I never forgot your name. I saw you on this flyer, and I'm asking you to come to this comedy show tonight to perform. There's also a guy putting together a television show. I think you should be a part of it.'"
The man put the producer through with Jason, and the producer agreed to hire Jason without so much as an interview. Years after he first had that notion in high school of being a professional comedian, Jason Earls is living that dream!
From mission trips to mega-churches, Jason has impacted thousands of people with his comedy on multiple continents. Fourteen years after that life-changing D.C. trip, Jason found a new way to demonstrate his skill and love for laughter when another series of conversations amongst friends, and friends of friends, provided him with a KiDs Beach Club Connection.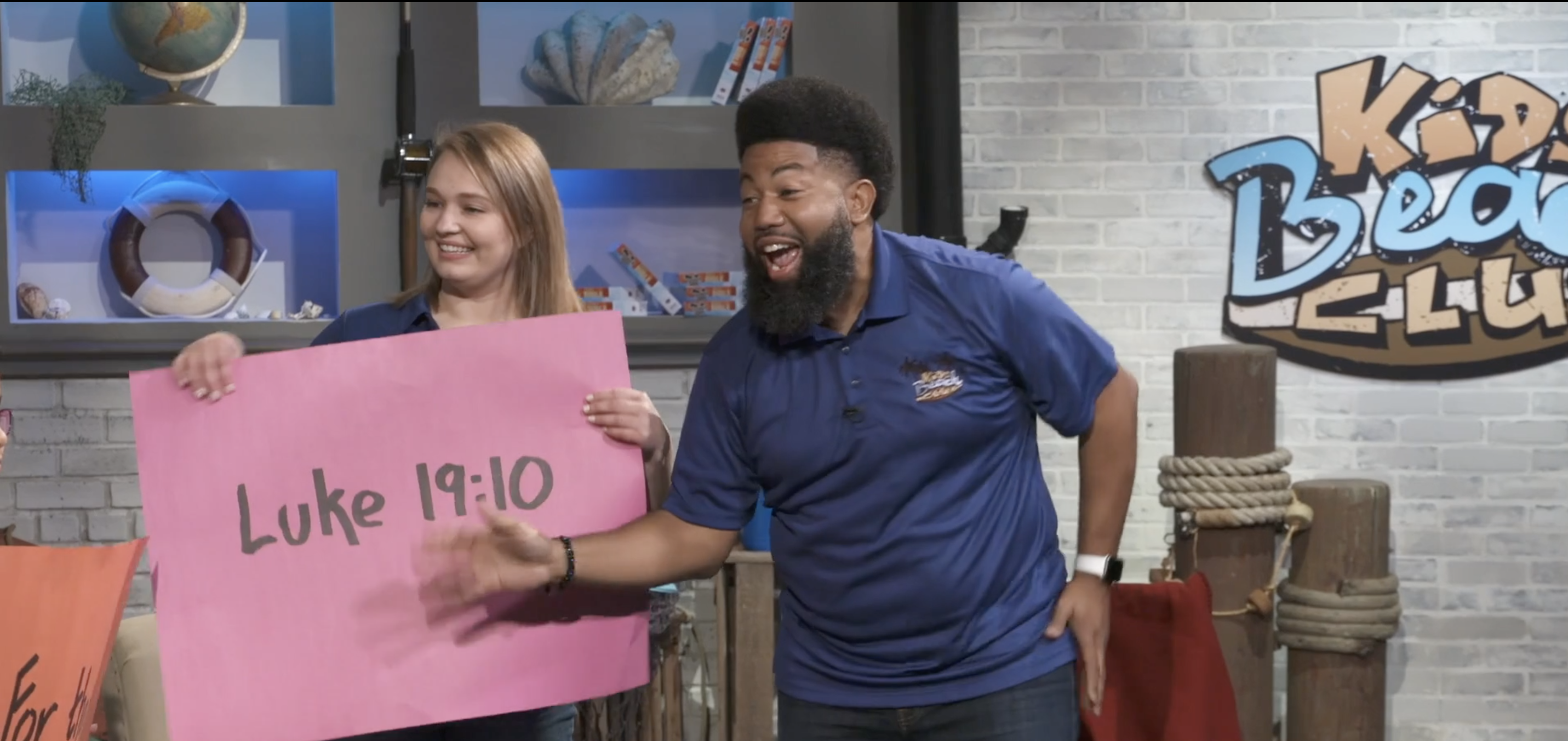 Jason has always loved ministering to kids, fathering his own six along with his loving wife, so KiDs Beach Club was right up his alley. On KiDs Beach Club at HOME!, Jason plays himself as a KiDs Beach Club volunteer who helps the kids with their struggles growing up in this modern world and encourages them while teaching valuable life principles.
"I love the fact that I'm using my creative comedic acting ability to not just encourage kids, but helping make disciples with these kids," Jason says. "But here's the crazy thing. Not only when I'm on set, acting, and helping to disciple kids on the set, we know ultimately this is going to kids across the world who are going to be able to grow in their relationship with God!
Ultimately, I'm doing what Jesus told us to do, going into the remote parts of the world and teaching the Gospel, making disciples.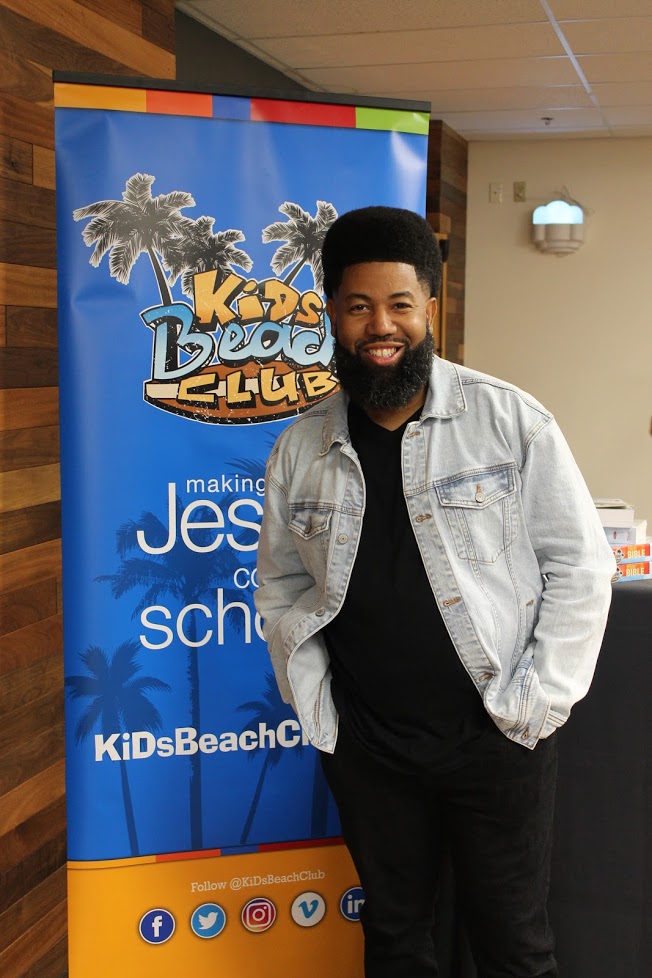 Although I have a lot more to do, it's these things that give you that life purpose of, 'Lord, if you take me home right now, I've already got a few episodes that will forever be as long as they're running it. Make an impact.' The fact that my wife and I have been blessed with six kids, I know He's expanding the legacy every moment of every day."
Jason Earls continues his comedic ministry in every aspect of his life. Those major questions of who, why, and what am I are answered for us all in the day-to-day life of any true Christian. Jason's journey was one filled with constant company; his Forever Friend never left his side, no matter how confusing his path may have seemed at the time. Jason answers these simple questions simply when he says:
"God didn't give everybody everything; He gave everybody something. We can multiply His Kingdom and make His name great with whatever our something is.
It's amazing that something as small as an ability to make people laugh or engage people, that can help with what KiDs Beach Club's doing. If God's blessed you with financial resources, you're able to, just as the disciples did with a little fish and a little piece of bread, take this piece and watch as God multiplies that and impacts many kids.
You gotta realize that if one kid is impacted through KiDs Beach Club, when you impact that person you impact anywhere between seven to ten more people. If you impact one little kid, you're going to impact that child's mom, dad, and siblings; you're going to impact that child's teacher; that teacher will go home and tell their family about that child's relationships. And that kid sits around at least six to seven other kids. When you're supporting KiDs Beach Club, you're supporting one kid who's going to impact anywhere between seven and twenty more people!"
Our purpose is nothing short of the fulfillment of the Kingdom of Heaven! The gifts God has given you can have just such an impact as Jason's. As Jesus told us in Mark 9:23, "All things are possible for one who believes!"
Published on Mar 15 @ 3:26 PM CDT