Thank You for Helping Us #GiveKiDsHope
on North Texas Giving Day
North Texas Giving Day might be over, but you can always continue to support the work KiDs Beach Club® is doing by connecting kids to Christ and putting Bibles in their hands.


If you're looking for ways to get involved, please click here. Together we are making Jesus Cool at School!
In times of crisis, people need hope. On Thursday, September 14, on North Texas Giving Day, you can help KiDs Beach Club® #GiveKiDsHope.
Hurricane Harvey resulted in catastrophe and chaos along the Gulf Coast of Texas and Louisiana, and Hurricane Irma ravaged Florida. We've already been inspired by the amazing acts of bravery and generosity from those who have stepped up to help those in need. That need will continue to be great for the months to come and some of the most dramatically affected are children. Their security and world as they have known it, has been shaken.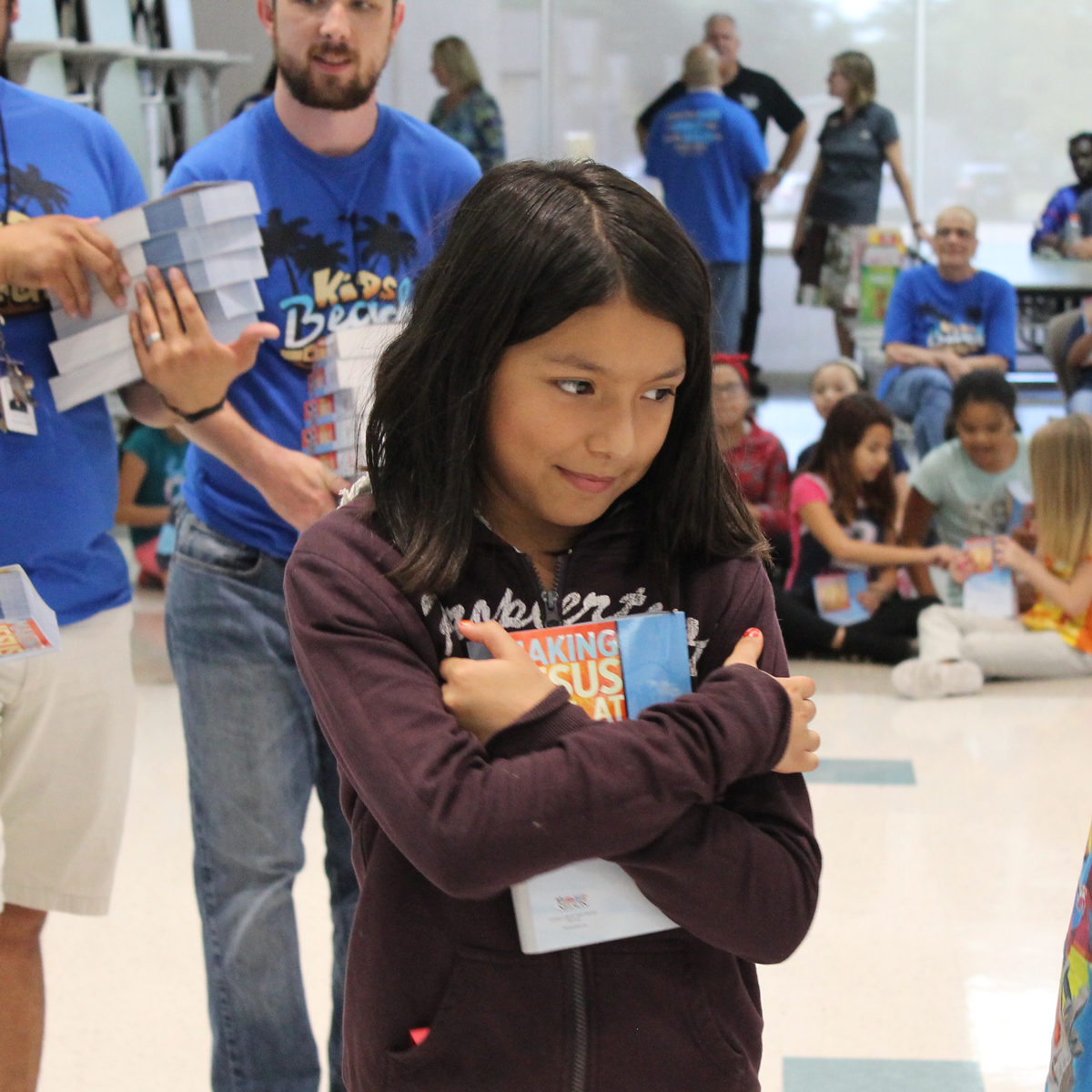 Thursday, September 14 is North Texas Giving Day, the day you can help these kids by supporting the important work of KiDs Beach Club®, which is teaching children that their real security and foundation can be found in Jesus Christ through our after-school Bible clubs. A total of 11 Beach Clubs in Texas and Louisiana were impacted by Hurricane Harvey and while it wasn't as bad, 14 clubs in Florida were touched by Hurricane Irma.
Beginning today and continuing through September 13, you can go to northtexasgivingday.org to schedule your gift to KiDs Beach Club® and other North Texas non-profits you support. You will still be able to Get Up & Give on Thursday, September 14 from 6 a.m. through midnight.
We have secured matching dollars again this year. The first $4,000 given to KiDs Beach Club® on North Texas Giving Day will be doubled thanks to a generous donor's matching gift. All gifts given on North Texas Giving Day are eligible for bonus funds through the Communities Foundation of Texas, which manages what has become the largest community-wide giving event in the world.
In times like these, the work KiDs Beach Club® is doing is more important than ever. Help us give hope to these children and their families.


#GiveKiDsHope