KiDs Beach Club® is making a tremendous impact in our public schools and communities, but we cannot do it without your continued financial support. North Texas Giving Day is Thursday, Sept. 20 and your gift will go a long way to help us continue changing the culture in public schools.
This year, to mark the 10th anniversary of North Texas Giving Day, you can schedule your gift to KiDs Beach Club® beginning Sept. 10. Simply click the link below now through Sept. 19 to take advantage of this early giving opportunity. Of course, you will still be able to Get Up & Give on Thursday, Sept. 20 from 6 a.m. through midnight.


We have secured matching dollars again this year. The first $10,000 given to KiDs Beach Club® on North Texas Giving Day will be doubled thanks to a generous donor's matching gift. All gifts given on North Texas Giving Day also are eligible for bonus funds through the Communities Foundation of Texas, which manages what has become the largest community-wide giving event in the world.
We have some exciting events planned in conjunction with North Texas Giving Day this year. Please be sure to follow and engage with our social media accounts on Facebook, Twitter and Instagram. We hope you will take a minute to like, comment or share some of those posts with your friends throughout the day to tell them about the charity you're supporting that is changing the culture in public schools and making an eternal impact in the lives of children.
Changing the Culture of Public Schools
For the last 15 years, KiDs Beach Club® has been obedient to the mission the Lord instructed us to follow. That mission is to mobilize the church to go outside its walls to take the message of Jesus Christ into the community. Along the way, hundreds of churches and thousands of volunteers have joined us in this innovative ministry to accomplish the vision of providing every third through sixth grade boy and girl a Jesus experience within the culture of their public school by sharing the gospel and connecting kids to Christ while putting Bibles in their hands.
To date, more than 91,000 children have been impacted by Beach Club with nearly 8,300 accepting Jesus Christ as their Forever Friend inside their public elementary school!
This ministry belongs to the Lord, who has abundantly blessed us by opening doors to nearly 200 public schools across 11 states this school year. One of the exciting byproducts of having Beach Clubs in schools year after year is seeing how God's word is transforming the hearts of these students one by one, and collectively how this is changing the culture of their public school.
Many principals are excited to share with us how the behavior on their campuses has improved and relationships between students and their relationships with teachers have strengthened because of what they learn in Beach Club. We'll be sharing their comments with you in the days leading up to North Texas Giving Day.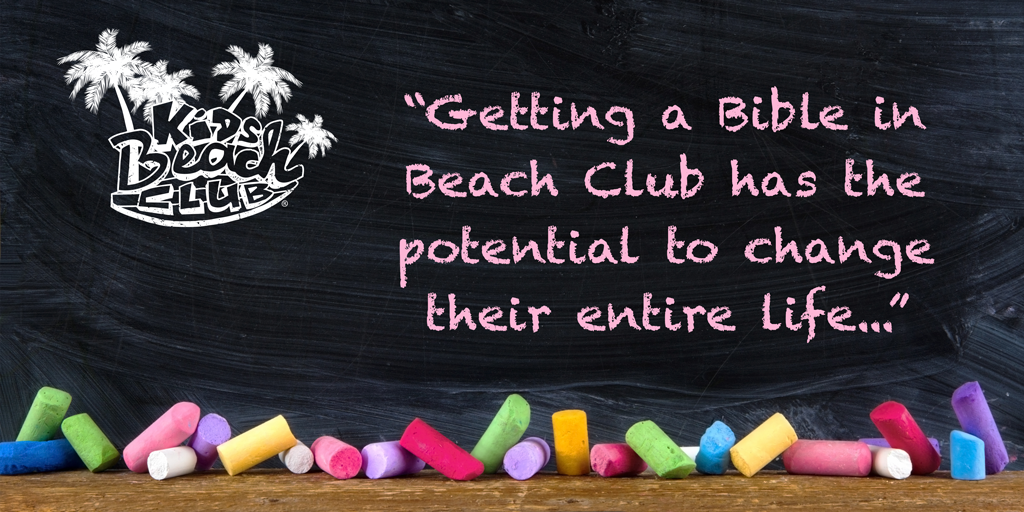 Erica Jander, instructional specialist at Rutherford Elementary,
Mesquite, Texas
Dr. David Vroonland, superintendent of schools,
Mesquite ISD (Texas)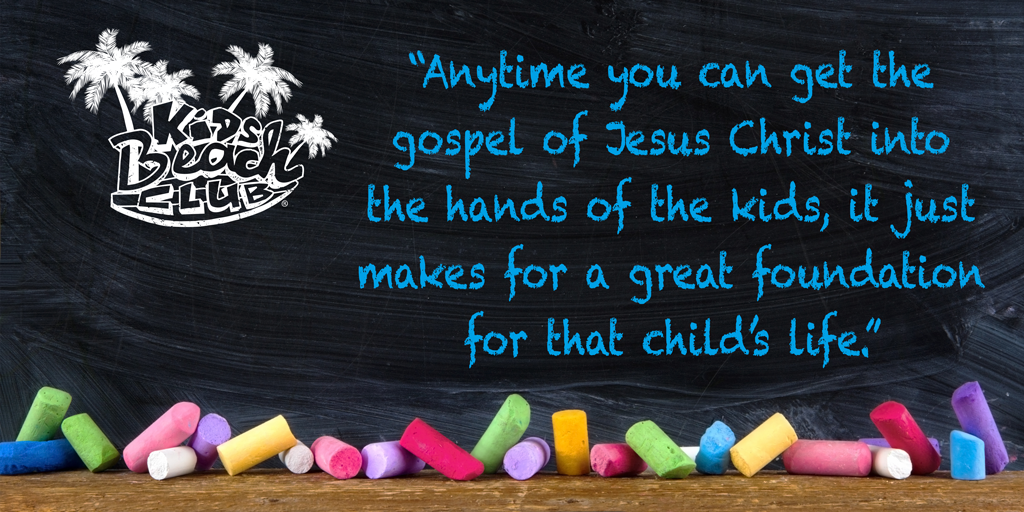 Derrel Beggs, Pastor, Central Baptist Church,
Hillsboro, Texas
Holly Grubbs, principal, Rutherford Elementary,
Mesquite, Texas