Karen King is a member of Trinity Bible Fellowship in Richardson, Texas and is a former volunteer at the Beach Club at Mohawk Elementary. She served as a KiDs Beach Club volunteer for one year before having to give it up to focus on other ministries with which she volunteers.
In her Prairie Creek neighborhood in Richardson, her 12 neighbors on the cul-de-sac gather once a week in front of her house. It's a great way to meet and fellowship with neighbors. Through that activity a few years ago, one of her neighbors mentioned her son, Ben, did not have a Bible to take with him to church camp. She lent him an old Adventure Bible so he would be able to participate in the daily reading and devotional.
At the beginning of the summer this year, she asked Ben if he needed to borrow her Bible for camp again, but he had started attending the Beach Club at Prairie Creek Elementary.
"Nope, I go to Beach Club now, so I have my very own Bible," Ben told her.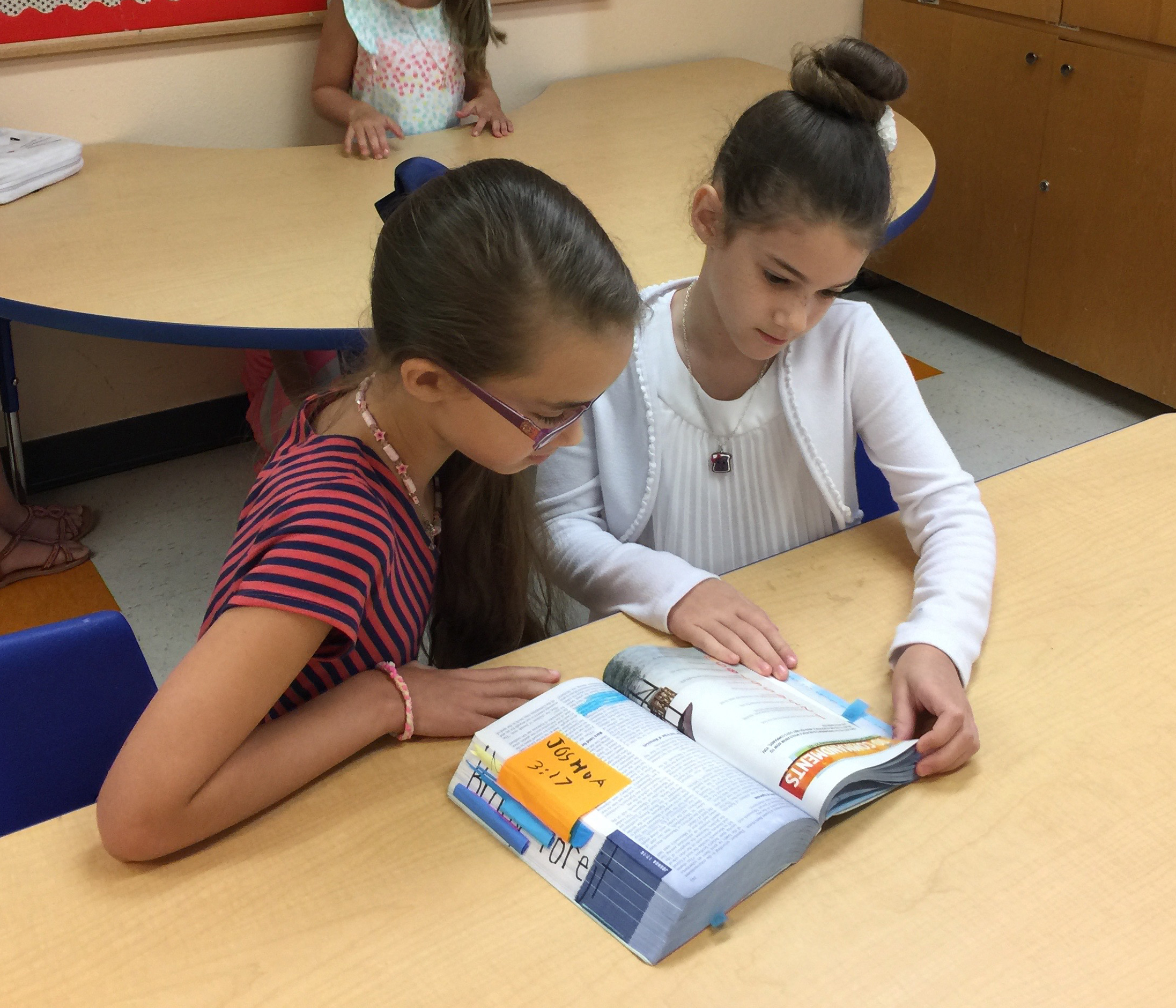 Thanks to your giving, KiDs Beach Club® is able to provide every child in every Beach Club with a Bible. With nearly half of the 40,320 total Bibles KBC has distributed to children having been passed out since January 2015, the Bibles are being seen more and more outside of club meetings.
Kids are taking their KBC Explorer's Study Bible with them everywhere they go, including summer camps, Sunday school, Vacation Bible School, school and even to shopping malls.
Counselors at Pine Cove Camp in the City, a summer day camp program in several communities across the country, told KBC staff to say they had seen the Bibles when Pine Cove Camp in the City was at First Baptist Church in Richardson in mid-June.
A club leader in Tennessee shared a story about a girl who committed to reading the entire Bible and takes it with her wherever she goes. She would provide weekly updates about her progress until club ended and after graduating from Beach Club. When the club leader ran into her at a retail store recently, the girl ran out to her parents' car to grab her Bible to show the club leader her progress.
Even Jack Terrell, the founder and president of KiDs Beach Club®, saw the KBC Study Bibles at a multi-church summer camp at the Riverbend Retreat Center in late July when he was there as the camp pastor. KBC Area Director Kristen Forejt sees kids bringing KBC Bibles to Sunday school, and her church, Trinity Bible Fellowship, had several children bring them for Vacation Bible School.
That would only make sense. During the final Beach Club meeting at Mohawk Elementary last spring, the club leader invited all children to attend VBS at Trinity. One boy, a rising fifth grader who had attended Beach Club in third and fourth grade, brought his younger sister (and his Bible) with him. On Thursday of that week, both children prayed to receive Christ!
Everyone at KiDs Beach Club is encouraged at the frequency people are seeing the Explorer's Study Bibles and thankful for your support of the Bibles for Beach Club program. The Bibles you're helping put in kids' hands are making an impact and connecting them to Christ. Thank you!
Published on Aug 22 @ 10:25 AM CDT