Trevor attends club at Ocean Springs Elementary School in Ocean Springs, Miss. Beach Club is something he looks forward to every week. His excitement about it is evident to each of his family members at home.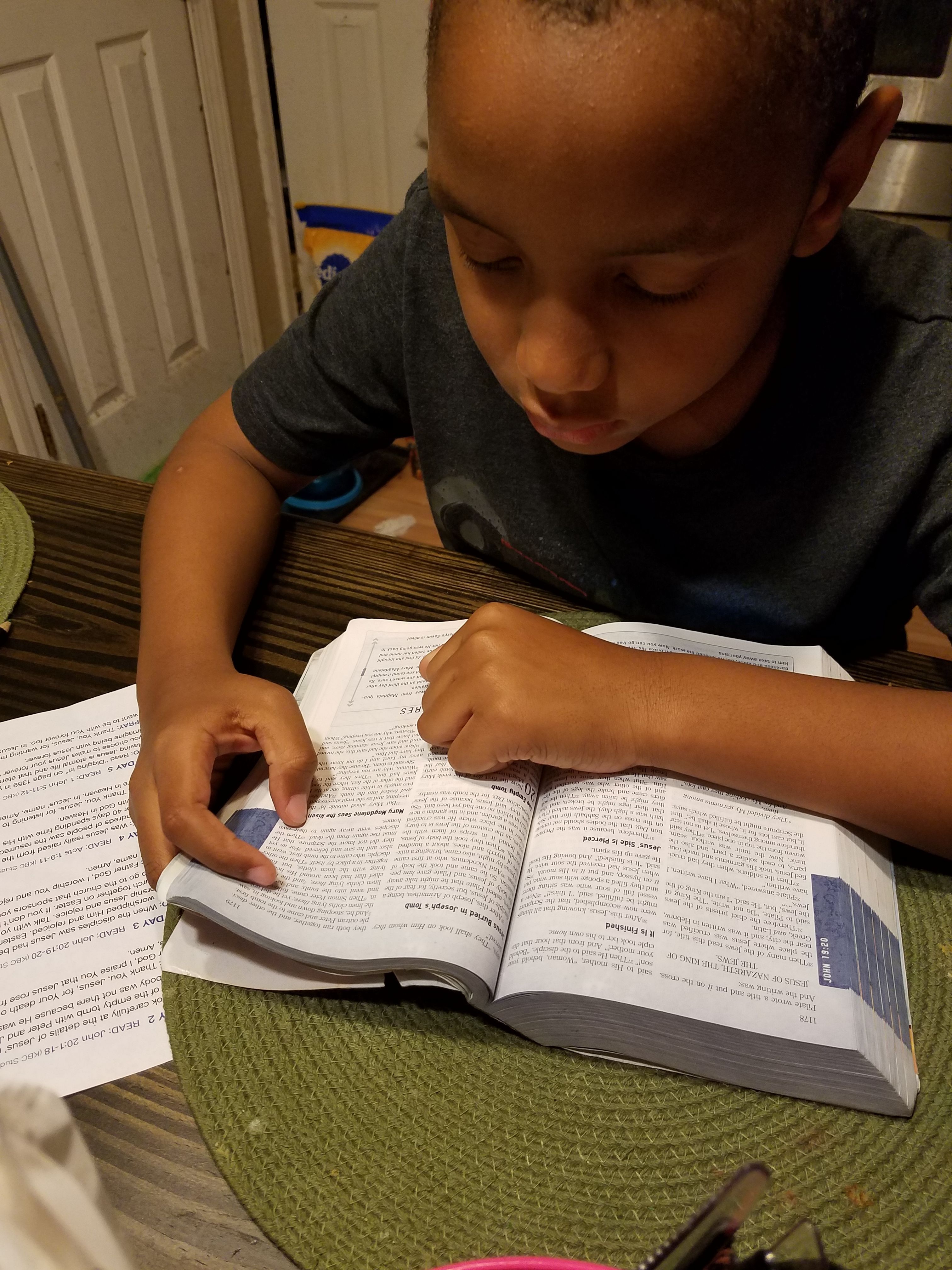 Trevor is consistently found sitting at the kitchen table reading his Beach Club Bible. He reads his Bible so often and talks about Beach Club so much that his sister Autumn just had to try it out. The only problem was, Autumn sang in the honor choir, which rehearsed on the same day of the week and at the same time as Beach Club during the semester.
Autumn waited patiently for her choir rehearsals to end for the spring in early April. Her mother Erica Scott was excited to see Autumn so interested in Beach Club.
"I like that my kids get to experience biblical lessons with their classmates as well as a few teachers and other staff members assisting in KBC," Scott said. "I am happy that they can connect with and know that other people on their public school campus are believers just like them."
Scott sent an email in to see if it was okay for Autumn to join Beach Club seeing as it was so close to the end of the year. She received a quick yes but was warned it was scheduled to be the last week of club for the year. Autumn did not mind one bit and was excited to experience Beach Club for the first time alongside her brother.
"Trevor is always interested in the (weekly take-home) Hang 10 lessons and reading his special (KBC Study) Bible. I wanted to see what this was about," Autumn said. "After my first KBC at Ocean Springs Upper, I see why! I really liked the lesson and the games."
Trevor was delighted his big sister could see what Beach Club was all about. He really likes getting prizes in club for getting questions right and bringing his Bible. His KBC Study Bible is special to him and is unlike other Bibles.
"My favorite part of my KBC Bible are the glossy (tip-in) pages. They tell me about biblical heroes and about God's love. Those pages explain things better," he said.
"KiDs Beach Club® has impacted our family in a positive way," Scott said. "Trevor will often bring up an interesting discussion based on a lesson in KBC. Autumn has only attended one session and is already eager to sign up next year. I sure hope KBC and the honor choir do not have a conflict again next year. I do not want my kids to miss out on their lessons about Jesus."
Published on Apr 18 @ 10:42 AM CDT