By now you know that KiDs Beach Club® provides a KBC Explorer's Study Bible to every child in every Beach Club. We are able to do that at no cost to the partnering church, school or parents thanks to our generous donors, like many of you, who support our Bibles for Beach Club program.
Some give monthly or annually while others give at our annual Bibles for Beach Club Benefit Dinner. All money raised during that event goes directly to putting Bibles in the hands of children in public elementary schools. For many of these children it's the first Bible they have and in some instances, it may even be the first Bible in their home.
This year's Benefit Dinner, presented by Home Point Home Medical Equipment, is Friday, July 14 in the Grand Ballroom at Texas Motor Speedway. The featured speaker that night is Lee Strobel, whose book The Case for Christ, was made into a movie, which is now in theaters. It documents his journey from atheism to Christianity.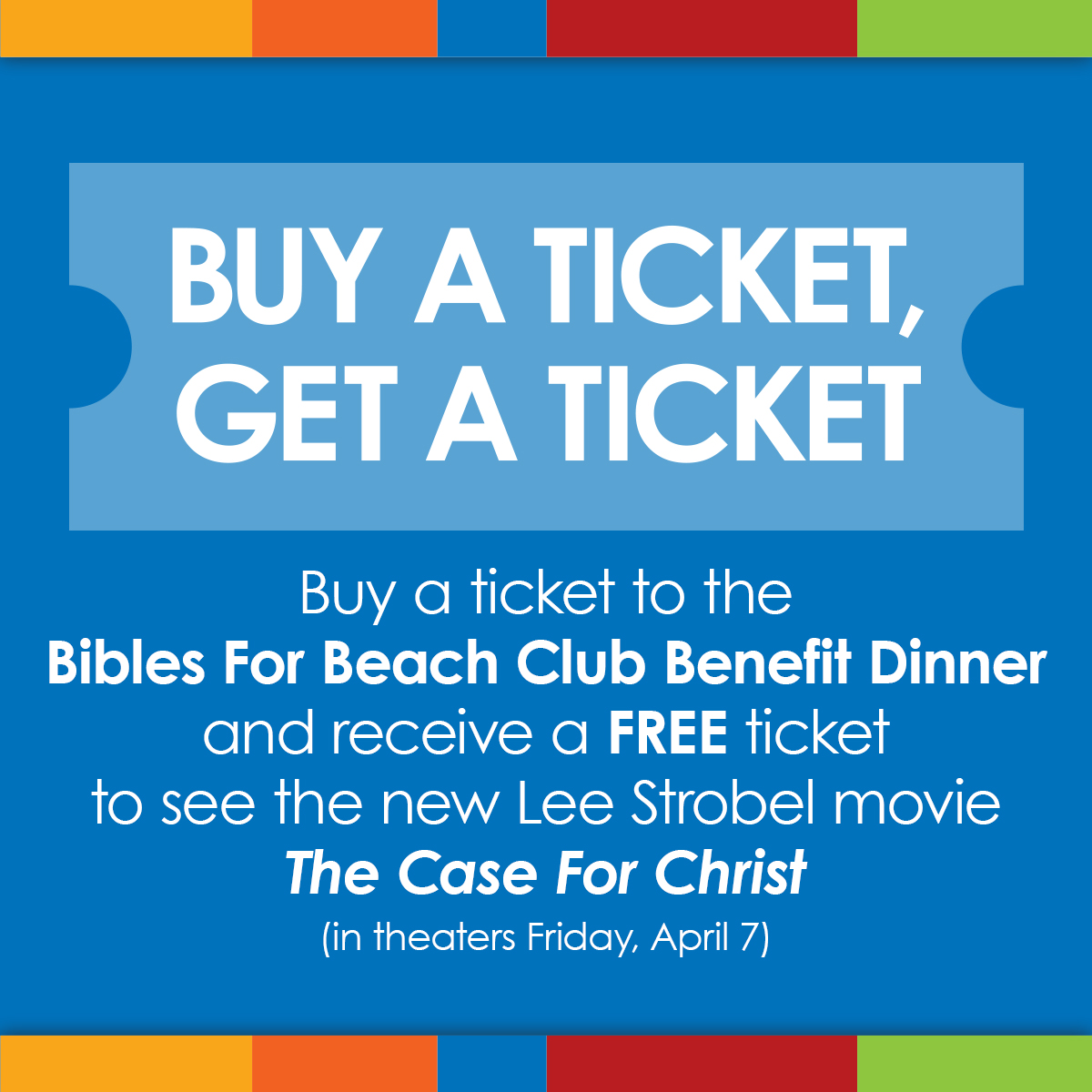 When you buy a ticket to attend the Bibles for Beach Club Benefit Dinner to hear Strobel speak about the urgency of reaching the next generation with the Good News of Jesus Christ, we'll give you a complimentary ticket to see The Case for Christ movie.
Since the first Great Treasure Day in the spring 2015, KiDs Beach Club® has distributed 26,758 Bibles thanks to our passionate donors. Since KiDs Beach Club® began distributing Bibles in 2003, we have been blessed to deliver Bibles to 47,823 children.
We couldn't do that without the investment of our many great donors, so thank you for your support. Together, we're connecting kids to Christ and putting Bibles in their hands!
Published on Apr 26 @ 3:24 PM CDT