As we've reached the final month of the year, the holiday giving season has arrived. We give thanks to God for His provision in our lives and all of the physical blessings He has provided for us. Gift giving at Christmas dates back more than 2000 years ago.
Remember the time that the Magi recognized Jesus, not as a baby, but as our Messiah. Their joyful response was to offer gifts of gold, frankincense and myrrh as an act of worship. Throughout both the Old and New Testaments, the Bible mentions giving thanks dozens of times. The New Testament Greek word for giving thanks, eucharisteó, means that "God's grace works well for our eternal gain and His Glory and we are thankful for God's good grace."
This type of giving isn't a business transaction, it's a human connection with God.
Why do you give?
Is it because someone asked you and you want to assist them?
Is it because you emotionally connect to someone's story and want to change the life of others?
Is it because you want to leave a legacy and support those who share your values and beliefs?
Is it because you want to give back to show God you are thankful for His good grace?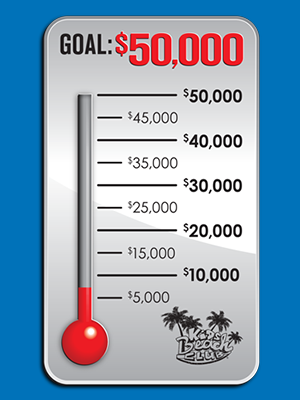 At KiDs Beach Club®, our way of giving thanks to God is to be obedient to His calling to share the gospel in public schools so that unchurched children can hear about Him for the first time and accept Jesus as their Forever Friend. For churched children, KiDs Beach Club® helps provide an assurance for the time they put their trust in Jesus as their savior and helps provide a way for them to share that faith with friends at school.
For more than a decade, thousands of men and women, like you, have come along side us with a financial gift as a way of thanking God for His grace and blessings in their lives. This financial support has helped us provide more than 50,000 Bibles to children in public schools and for many, it's the first Bible in their homes. That's why WBAP Radio talk-show host Chris Krok gives to KBC.
"It's important because many children are in families that are lost, don't have a Bible and don't have a barometer for anything. How many times have you heard a person say on radio and TV, 'Well when they took God out of the schools…' well that's a lie. KBC is putting God into the schools with this program, how could you not give!"
Giving Bibles to every child in every Beach Club is a major reason that Gary and Michele Cramer, owners of Let It Shine Boutique in Hurst, Texas, are long-time financial supporters.
"I think it's amazing that they can take Bibles and Jesus into public schools," said Gary, who has been a donor for more than a decade. "It's an incredible thing and they open up doors that are amazing."
Gary's wife, Michele agrees.
"There are a lot of ministries that we've been exposed to but KiDs Beach Club® stole our heart from the very beginning because we can see their heart. Anytime you're around the people from KiDs Beach Club® you can see Jesus."
Please go to KiDsBeachClub.org/give to hear more stories from these and more of our amazing donors and please consider joining them by providing a financial gift to support our ministry which God birthed and continues direct and bless.
We're also celebrating the many great stories you've helped us accomplish in 2017. To read some of those stories, visit KiDsBeachClub.org/2017. Please know that none of these stories could be possible without your financial support.
Published on Nov 22 @ 10:37 AM CDT