When you hear or see someone mention #GivingTuesday, remember KiDs Beach Club® and give the gift of Bibles to children in public elementary schools.
#GivingTuesday is December 3 and KiDs Beach Club® is proud to participate again this year. This global day of giving invites supporters to celebrate the holiday season by giving back and creating change in their communities and their world.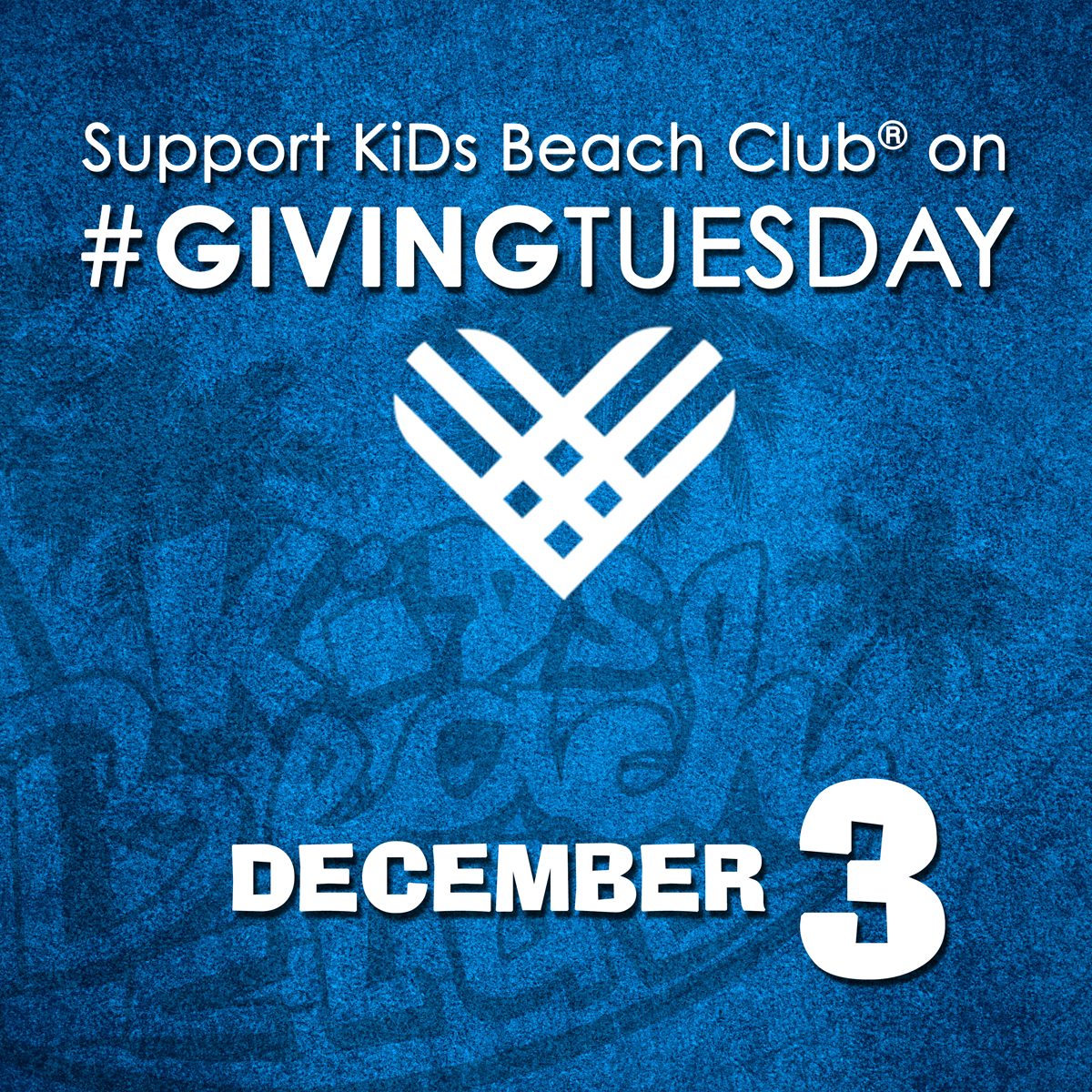 Since 2003, more then 22,000 KiDs Beach Club® volunteers have ministered to nearly 107,000 children during after-school Bible clubs in public elementary schools. Sixty-two percent of the students who attend Beach Club do not have a church home, so many are hearing the story of Jesus Christ for the first very time in Beach Club. Then, each student receives a KBC Explorer's Study Bible, which is often the first Bible in their family's home.
"The impact of KiDs Beach Club® on a student is powerful, but the impact on a student's family is priceless and your gifts are making a huge difference in the lives of families across America," Jack Terrell, KBC president and founder, said.
With your year-end gift to KiDs Beach Club®, you are helping to change the cultural landscape in America by bringing the message of Jesus Christ into our public schools. More than 9,100 students have responded to that message by making professions of faith in Jesus Christ as their "Forever Friend" in Beach Club and that number continues to rise by the hundreds every year. Hopefully soon, that number will be in the thousands.
"We believe God is calling us to maximize our resources to make the biggest impact we possibly can on the next generation," said Dr. Frank Banfill, the executive vice president at KiDs Beach Club®. "We believe God has given us a proven model of reaching communities through public schools and that now is the time to multiply that model in ways we have not thought possible before."
That multiplication growth strategy will be carried out through an aggressive plan called ENVISION2k25 with the goal of reaching 100,000 students each week in 2,000 after-school Bible clubs by the year 2025.
"We believe that tenfold growth during the next five years is not only possible, but desperately needed in our nation's communities," Banfill said.
We can't do this without your financial support. Please join us by making your year-end gift before December 31 by donating online at KiDsBeachClub.org/gift or simply by texting the word "Bibles" to 444-999.
Together, we are impacting communities for Christ and making Jesus Cool at School!
Published on Nov 25 @ 4:01 PM CDT