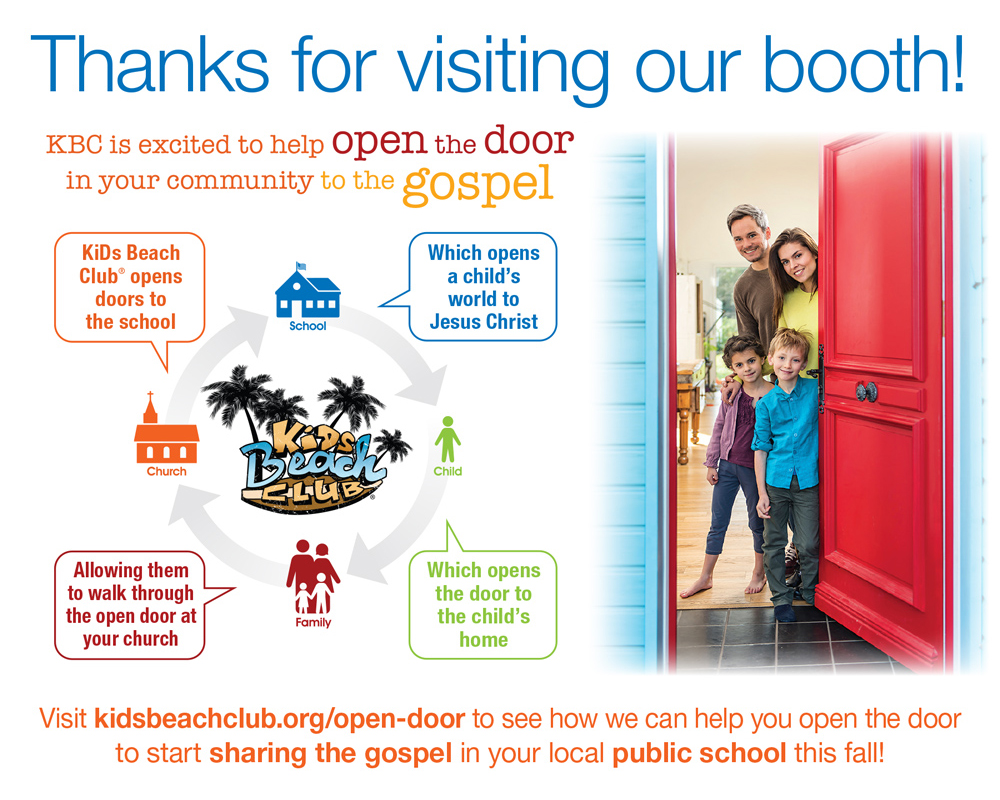 It was great to meet you at the SBC Annual Meeting.
Please watch a short video which showcases how KiDs Beach Club® can help you open doors to the gospel in your community.

If you want to share the full presentation with someone else on your church staff or with a pastor at another church, it is available here.
KiDs Beach Club® is an innovative ministry established to mobilize the Church to go outside its walls to do a Beach Club in order to take the message of Christ into the heart of its community.