KiDs Beach Club® Accelerates Open Doors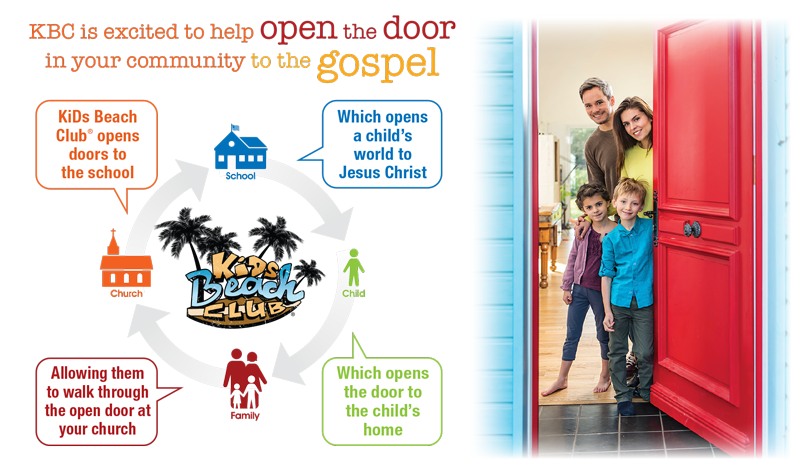 "When I first heard the logic for utilizing KiDs Beach Club® as pre-evangelism for Can We Talk, I immediately saw it as a blend of two fantastic strategies with great Kingdom potential. Both CWT and KBC are proven to powerfully impact lostness as stand alone ministries, but the blessings magnify when they are used together.
"This was proven to me first hand when I visited a KBC participant and his mother in November 2014 in Bedford, Texas. KBC opened the door for us to visit Felicia and Fabian in their home and God used CWT to open this young mother's heart to the Gospel. In just minutes, Felicia prayed to receive Christ and plans were made to follow up with Fabian. After this event, if I had any doubts about utilizing CWT and KBC as complimentary ministries they were long gone.
"So if you are seeking qualified contacts for your CWT participants to visit, KBC is a proven source that will provide them. It's a key piece of what we do in our overall evangelism strategy at First Odessa because it works!"
Byron McWilliams
Lead Pastor, First Baptist Church of Odessa (Texas)